Looking to Land the Right Job for You?
By Felicia Brown , May 02, 2016 04:06 PM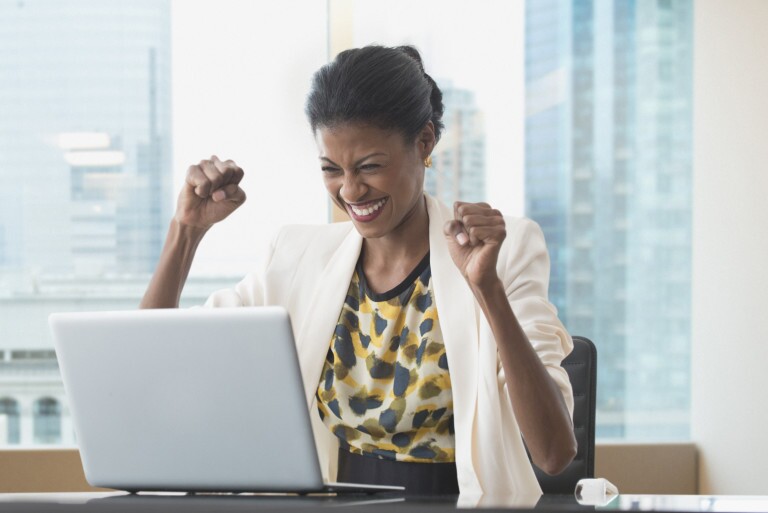 Are you looking for that ideal job that matches your skills and experience? Well, your job search just got easier. AARP has resources to help make your job search go smoothly. Through the AARP Employer Pledge Program, you will have access to at least 300 employers, such as UnitedHealth Group, American Red Cross and KPMG LLP, who have pledged to value what experienced workers bring to the workplace and recruit from across diverse age groups.
We all know that the task of searching for a job has changed in recent years. Looking for a job now is more than just submitting your résumé and waiting for a call back. Applying for a job must be coupled with networking, which increases your chances of landing that next great gig. Using your social networks is key to your job search. Not only should you tell your friends, but tell friends of friends that you are seeking employment. Now is the time to sharpen your job-searching skills. AARP Technology Education Center has a host of short skill-building videos and webinars to help you learn how to brand and promote yourself, and how to use social media in your job search.
AARP TEK also has a host of refresher courses on how to use technology to stay organized, manage projects, manage change and communicate better. In addition, there are several Microsoft Office refresher courses available. For a limited time, when you register for a class, you get a free travel mug. And by taking the quiz you could win $250.
Perhaps you're looking to shift careers and not sure of what that might be. Whether it's to become an entrepreneur or a jewelry designer, AARP can help you reimagine your future and find out what drives and feeds your passion. AARP's Work and Jobs tools and resources can help you get started. Whether you are looking for a job, changing careers or managing unemployment, we are here to assist you along the way.
AARP helps people turn their goals and dreams into real possibilities , strengthens communities and fights for and equips Americans 50 and older to live their best lives. Discover all the ways AARP can help you, your family and your community at AARP.
Photo: AARP
Also of Interest
Niche Job Search Sites to Help You Find Your Next Gig
Getting the Most out of Online Job Websites
Don't Make these Job Hunting Mistakes