50 Shades of Valentine's Day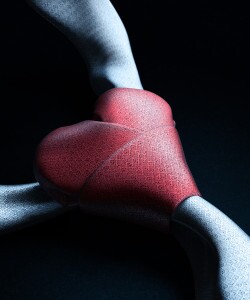 Normally, I'm a sucker for the sweetly prepackaged romance of Valentine's Day.

But with Fifty Shades of Grey hitting your multiplex on Feb. 13, our pink-cheeked flying cherubs have dropped their beatific smiles for lecherous leers. Bedroom toys and racy lingerie are doing a brisk business at major department stores and online.

Many couples still mark the day traditionally — dinner at a dark bistro, some hanky-panky in the dark at home — but more women age 50-plus are single, divorced or dating than ever before. That's why I've decided this year's Valentine's Day calls for five new celebrations of an entirely different kind. Check my list below for the celebration flavor that matches your own current "status update."


Single and happily celibate — for now. Enjoy the sensuality of a decadent spa day with "the works." Treat yourself to an everyday bag in gray that you can wear now and into the summer. (Thanks to the hype around the movie, gray has become the new "hot neutral.") Finally, light a rosy candle; it lasts way longer than the bouquet from a dozen roses would, and the fragrance makes your home smell just-for-me confident. Try: Longchamp Le Pliage Large Nylon Shoulder Tote Bag, Michael Kors Jet Set Saffiano Travel Tote, Diptyque Roses Scented Mini Candle or Yankee Candle Fresh Cut Roses Scented Candle.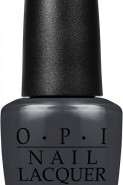 Single but seeking. Say yes to last-minute dates. Go see Fifty Shades with that guy you met online or the appealing professorial type you've been chatting with in the coffee line each morning. And don't balk if he calls, texts or emails at the last minute — advance planning is so 2014! Wear a gray cashmere sweater and anything in black leather, from leggings to a pencil skirt. For extra inspiration, add a gray mani-pedi. Try Essie Chinchilly, OPI Fifty Shades of Grey Nail Lacquer Collection Dark Side of The Mood, H&M Cashmere Sweater or J. Crew Collection cashmere sweater.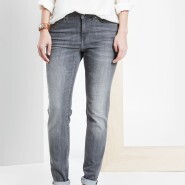 Consciously uncoupled. There may be no better time to tone your flirtation muscles than when you're recently separated, taking a dating or relationship break, or even in the middle of a divorce. Start your morning with a hard-core workout, then let the resulting endorphins energize your entire day; if that means savoring your freedom with the purchase of some new gray jeans, so be it! That night, head for a sports bar with a single fun girlfriend and practice making eye contact. Try Mango Violeta Straight Fit Theresa Jeans or Loft Modern Skinny Jeans in Retrograde Grey Wash.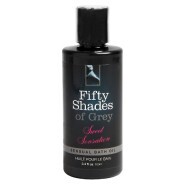 Dating exclusively: Seduction ahead! Stock the bathroom with a spare overnight kit for him; include a razor, some fancy shaving cream, a toothbrush, floss, paste, fresh towels and a supply of condoms (even at 50 and older, protecting yourselves from disease is still the right thing to do). Keep the lighting soft and dim, casting mysterious gray shadows that flatter curves. Get frisky in a steamy tub with bath oil or give each other an oil massage. Try: Fifty Shades of Grey Sensual Sweet Sensation Bath Oil or Sensual Jasmine Vanilla Aromatherapy Massage Oil by Bath & Body Works.

>> Get discounts on health services with your AARP Member Advantages.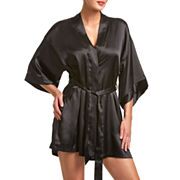 Married to the one (or the second … or the third!). There's nothing wrong with dinner, flowers and chocolates, but a little vamping it up can't hurt. Slip into a none-too-subtly short silk kimono — gray, of course — watch a sultry movie on TV, sip a cup of chocolate tea (a mild and nearly calorie-free aphrodisiac) and give the day a happy ending. Try Victoria's Secret Very Sexy Kimono, JC Penney Jezebel Satin Kimono Robe, The Republic of Tea Double Dark Chocolate Mate, or Zhena's Gypsy Chocolate Chai Tea.

For more beauty and style tips for women 50 and older, check out my Wardrobe Wakeup: Your Guide to Looking Fabulous at Any Age.


Photos: Chris O'Riley; saksfifthavenue.com; opi.com; mango.com; target.com; jcpenney.com

Also of Interest



See the AARP home page for deals, savings tips, trivia and more