BB and CC Creams: Treat or Trick?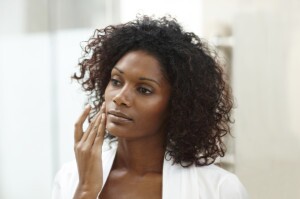 I tend to be skeptical about most new beauty trends, but ever since BB creams took over the makeup aisle I've become both skeptical and curious.
The promise of a treatment-makeup hybrid appeals to the multitasker in me. But I also can't help wondering: Are BB and CC creams (and the rest of their alphabetic ilk) merely clever marketing schemes?
>> No Way These Celebs Are 60-Plus!
As Halloween nears, it's time to examine whether BB and CC creams are just our favorite tinted moisturizers dressed up in clever costumes.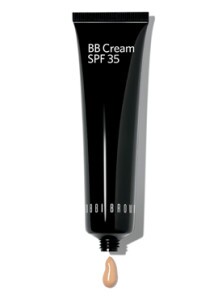 BBs and CCs are tinted moisturizers. They simply have a fancier name — and updated treatment effects. What's changed is their formula: It's now packed with rejuvenating ingredients such as peptides, antioxidants, vitamins, hyaluronic acid, radiance-boosting pigments and a broad-spectrum sunscreen. The sheer, light fresh tint and moisture idea, however, are the same.
An alphabet cream could be your new BFF if you:
* hate the feel of traditional makeup on your face;
* lack the money or patience for a multistep routine;
* want a touch-up, not a paint job; or
* have nearly perfect skin at 50.
Ah, but not all alphabet creams are worth the purchase! Some are too:
* sheer (they do nothing);
* matte (they emphasize dry skin);
* greasy (they highlight your wrinkles and pores); or
* limited (they're "off" in shade range). Compared with a drugstore BB/CC cream, a luxury brand will give you many more shade choices — for a price, of course.
Try Bobbi Brown BB Cream SPF 35, Iman Skin Tone Evener BB Creme or Garnier Skin Renew Miracle Skin Perfector BB Cream SPF 15.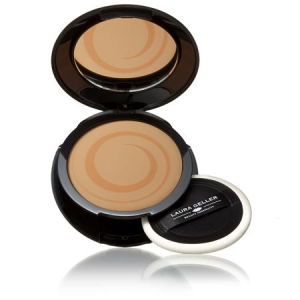 It's not just your imagination; alphabet creams really do overlap. Don't let the letters BB, CC or whatever confine or confuse you. Even though "BB" stands for "beauty balm" and "CC" denotes "color control," you should always read the label or description to ascertain a cream's (promised) effect. Estee Lauder Enlighten EE Even Effect Skintone Corrector SPF 30, for example, falls into the CC category, as does Neutrogena Visibly Even BB Cream SPF 30.
A CC by any name counteracts excess redness, rosacea or brown spots. Expect it to contain brightening agents such as licorice root or vitamin C and soothers such as green tea, shea butter or soy. Wear a CC-type cream solo as a tinted moisturizer; layered over a serum to increase hydration; or as a primer, adding foundation or concealer where needed for extra help. Try Laura Geller CC Creme Compact Color Correcting Swirl Foundation SPF 25, Stila CC Color Correcting Cream Broad Spectrum SPF20 or Clinique Moisture Surge CC Cream Hydrating Colour Corrector Broad Spectrum SPF 30.
>> Get discounts on health services with your AARP Member Advantages.
Tinted moisturizers are still worthy competitors. Just choose grownup formulas with a higher percentage of moisturizing benefits and a broad-spectrum sunscreen. These neoclassics are silkier, blend more easily and offer greater coverage than the old tinted moisturizers. BB and CC creams have pushed them aside in drugstores, but they're thriving in makeup-artist brands in all sorts of shades. Try: Laura Mercier Tinted Moisturizer Broad Spectrum SPF 20 or Nars Pure Radiant Tinted Moisturizer Broad Spectrum SPF 30.
You may feel a little retro-rebellious wearing one of these — but when has that ever stopped us?
For more beauty and style tips for women over 50, take a peek inside the guide I co-wrote with Sandy Linter, The Makeup Wakeup: Revitalizing Your Look at Any Age.
Photos: GlobalStock/istockphoto; bobbibrown.com; laurageller.com
Also of Interest

See the AARP home page for deals, savings tips, trivia and more