Has the Hourglass Figure Run Out of Time?
Ladies, are we going from zaftig to zeppelin? According to a recent study published in the Journal of the American Medical Association, the waist size of the average American woman grew almost two inches — from just over 36 to nearly 38 — from 1999 to 2012.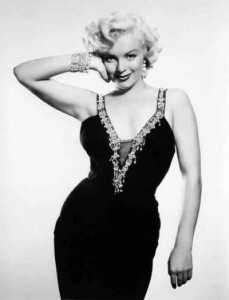 Making the trend especially curious, the study authors noted, is the fact that abdominal obesity — which jumped from 46.4 percent of the population in 1999 to 54.2 percent in 2012 — keeps getting worse even as garden-variety obesity seems to be leveling off. "At a time when the prevalence of obesity may have reached a plateau," the JAMA study observes, "the waistlines of U.S. adults continue to expand."

>> 12 Tips to Drop Pounds Fast

Other than the obvious difficulty of fitting into that wrap dress you bought for your daughter's wedding, why should we care about the girth of a nation?

Because a thicker middle can mean declining health, for starters: Women whose "waist circumference [as] measured just above the iliac crest" exceeds 35 inches have a higher risk of diabetes, heart disease and certain cancers than women with smaller waists and larger hips. (In nonscientific terms, it's better to resemble a pear than an apple.)

I can't help savoring the irony here: As Marilyn Monroe's classic hourglass figure rides off into the sunset, one of its hallmarks — the tapered waist — turns out to be a healthier overall look.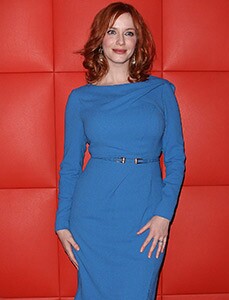 But don't worry, I'm not about to browbeat you into trying to attain some impossibly Mad Men-style physical ideal. I'll leave that to Christina Hendricks (left), who has nicely cornered what remains of the 36-24-36 market.

We do need to get off the belly-fat path, however, before our waistlines expand even more. Not only does abdominal fat degrade our current and long-term health and well-being, it makes it re-e-eally tough to look positively smashing in anything other than a muumuu.

>> Get discounts on health services with your AARP Member Advantages.

No amount of excess weight is ever easy to shed, especially as we get older. But it's not impossible, either! The key is to be mindful of two basic things: how much we eat and how much we move our bodies. So check out this short video for some useful tips on reclaiming your inner Marilyn ...


... or click here for an article and video about the best way to get back in shape — fast.

Until next time, remember: We can't control getting older, but we can control how we do it!
Photos: Marilyn Monroe — Genevieve; Christina Hendricks — Marc Piasecki/WireImage

Also of Interest

See the AARP home page for deals, savings tips, trivia and more.