Holiday Weight Gain: 5 Easy Pieces (of Advice)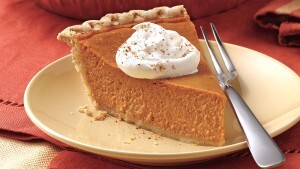 Thanksgiving is all about getting together over food — and I'm fine with that. But then comes that killer five-week stretch of yet more parties and food, with plenty of festive (and fattening) drinks thrown in.

Knowing that a Thanksgiving or Christmas dinner can easily exceed 3,000 calories, how can health-conscious types survive the holidays unscathed? Many people succumb to temptation (the average holiday weight gain is 1 to 3 pounds, says the NIH), then repent — or at least resolve to — when New Year's Day rolls around.

How would you put $10,000 to work? Sharpen your job skills and enter for a chance to win the big prize! Ends 1/31/16. No purchase necessary. See official rules »

Here's why you don't want to ride that cycle: With every passing year, says another NIH study, it gets harder to drop those extra pounds. And if you're obese or just overweight already, you're at an even greater disadvantage: Those two groups generally gain an average of 5 holiday pounds. Indeed, says the NIH, this annual food fest may be fanning the "obesity epidemic" in the United States, where one-third of the population can now be considered obese — that is, having a body mass index (BMI) of 30 or higher.

Which leads to my early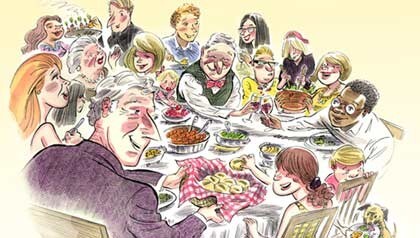 holiday gift for you: Healthy eating expert Heidi Skolnik, who advises athletes employed by the Knicks, the Mets and the American School of Ballet, suggests these simple ways to manage your holiday weight:

Choose to lose — or at least not to gain. "Many people head into the holidays hoping to lose weight," Heidi told me. "That's unrealistic. Instead, shift your focus from weight loss to weight maintenance."

Decide upfront that this is a choice you control. Stay focused on your overall health and well-being, a mind-set that permits you to enjoy some of your favorite foods. This in turn will stave off those feelings of deprivation that we all sometimes use to justify a binge.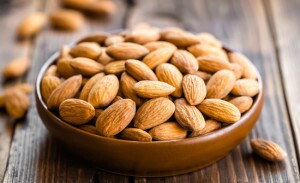 Don't starve yourself. If you plan to offset the calories you know you'll consume at a holiday party by scrimping on breakfast or lunch, think again; that pattern only sets you up to overindulge. Instead, eat a few small meals throughout the day (a good idea for any time of year, come to think of it.) Start with a small bowl of oatmeal — no cream or sugar — in the morning, a cup of Greek yogurt with blueberries as a midday snack, then a salad heavy on the vegetables. Finally, just before you head out the door, grab a handful of almonds or sip a bowl of broth to give you energy.

Respect the 50 percent rule. In lieu of normal portions, put only half a serving on your plate. You'll be surprised how quickly your own special "tasting menu" fills you up without making you feel deprived.

Brew up a sipping strategy. One trick for cutting the calories in any drink is to mix it with sparkling water or seltzer. Steer clear of sugary drinks — both the alcoholic and nonalcoholic varieties, such as sodas. If consuming alcohol, follow each drink with a tall glass of water or seltzer. (This latter move verges on sheer genius when you think how balky it is to balance both a drink and a plate of food!)

Get discounts on prescriptions, health exams, eye care and more — AARP Member Advantages »

Don't stress out. The most reliable holiday recipe I know is "Busy + Harried = Weight Gain." But you needn't follow that formula! Instead, try this one.
1. Do as much ahead as possible.
2. Accept help when it is offered.
3. Ask for help when it is not.
4. Employ a little home-grown meditation to keep your mind relaxed. Standing in a long holiday line, for example, you might inhale a deep cleansing breath, then expel it forcefully but slowly while repeating to yourself: "It really is the most wonderful time of the year!"

And listen — if you do wind up gaining a pound or two, take a look at this video on how to shed holiday weight.

https://youtu.be/aQ9gWA44RvY

For more tips on living your best life, check out my book: THE BEST OF EVERYTHING AFTER 50: THE EXPERTS' GUIDE TO STYLE, SEX, HEALTH, MONEY AND MORE. 
Photos: Authority Nutrition, My Recipes, AARP
Also of Interest

See the AARP home page for deals, savings tips, trivia and more.