Bad News, Bacon Lovers: Processed Meat Linked to Cancer
By Candy Sagon , October 28, 2015 03:18 PM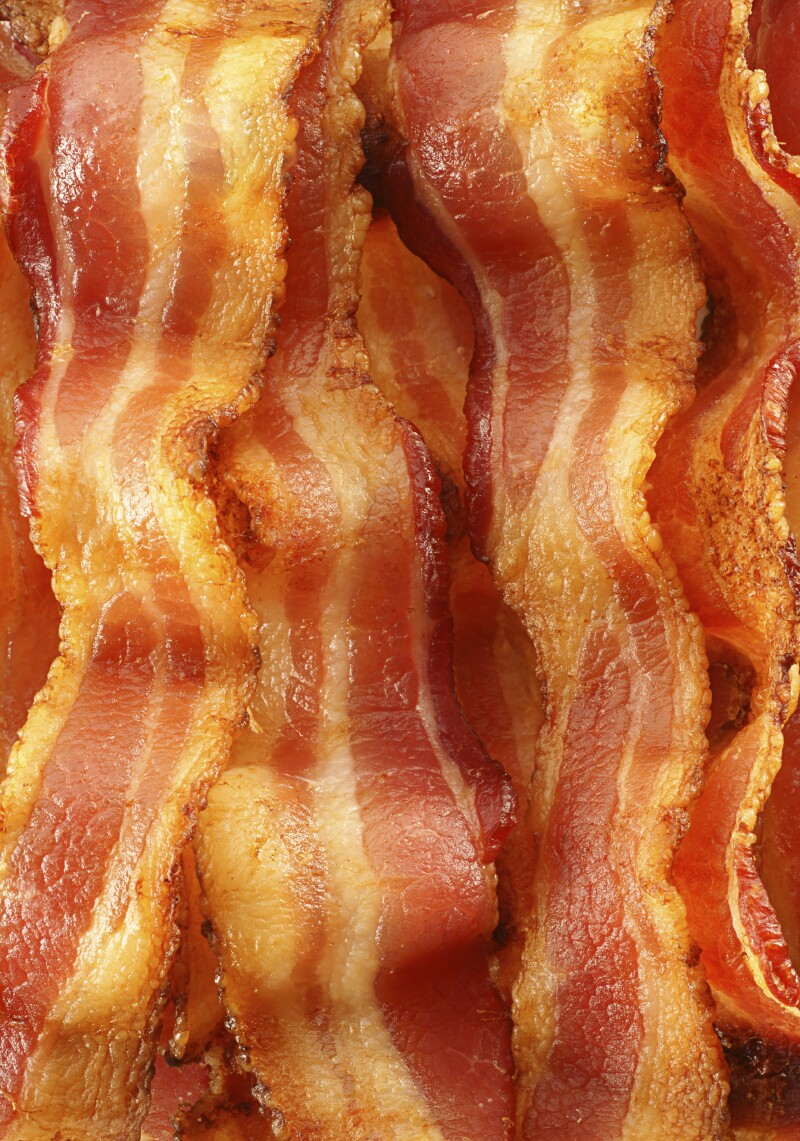 "Better not eat that. It'll give you cancer. Didn't you hear about that report?" the woman asked, as her friend reached for the bacon at the cafeteria breakfast bar.
"That report" refers to the one this week from the World Health Organization (WHO) that caused a tizzy among lovers of bacon, cold cuts, sausages and hot dogs by saying consumption of processed meats "causes colorectal cancer."
Based on an analysis of more than 800 studies by 22 experts from 10 countries, the researchers reported there is "sufficient evidence" to classify processed meats as carcinogenic to humans.
Read the latest discoveries, exercise and memory-sharpening tips, health care reform and more! — AARP Health Newsletter »
Red meat — defined in the report as beef, pork, goat and lamb — is also suspect, they said, although the evidence of its link to colon cancer is more limited.
How much processed meat do you need to eat to raise your risk? Just under two ounces daily — about two slices of ham, one sausage, or two slices of bacon — was found to increase the risk of colon cancer by 18 percent.
That may not sound like much, "but this risk increases with the amount of meat consumed," lead researcher Kurt Straif, M.D., said in a statement. "In view of the large number of people who consume processed meat, the global impact on cancer incidence is of public health importance."
Warnings about diets high in processed meats and colon cancer are not exactly surprising news — there has been research for years reporting a link. Experts have also warned against the chemicals used to cure meat, which can damage cells in the body. Still, the new report, which had been highly anticipated, made a big news splash worldwide.
Bacon lovers immediately took to social media to scoff at the report, but others took a more balanced view.
Britain's Cancer Research UK explained the results this way: Among those in the United Kingdom who eat the most processed meats, about 66 out of every 1,000 will develop colorectal cancer during their lifetime. Among those who eat the lowest amount, there will be only 56 cases per 1,000.
In the U.S., a 50-year-old man has a 0.68 percent risk of developing colorectal cancer in the next 10 years. Based on the WHO report, those who eat processed meat daily will increase that risk to 0.8 percent, the food news website Civil Eats pointed out. While that's still low, it's unwise to totally ignore the bump up in risk. "There is solid data to show that diets rich in processed and red meats carry more risk when it comes to some cancers," wrote dietitian Andy Bellatti.
Get discounts on prescriptions, health exams, eye care and more — AARP Member Advantages »
Meat industry groups, however, slammed the report as alarmist. "Many of the panelists were aiming for a specific result despite old, weak, inconsistent, self-reported intake data," Betsy Booren, vice president of scientific affairs for the North American Meat Institute, said in a statement. "They tortured the data to ensure a specific outcome."
Independent scientists urged people to keep the report's findings in perspective. "Three cigarettes per day increases the risk of lung cancer six-fold (600 percent) — eating 50 grams of processed meat increases the risk of colorectal cancer by about 20 percent," Gunter Kuhnle, a nutrition researcher at the University of Reading, said in a statement.
In other words, moderation, bacon lovers.
Photo: TheCrimsonMonkey/iStock
Also of Interest

See the AARP home page for deals, savings tips, trivia and more.