Here's How to Prevent 4 out of 5 Heart Attacks
By Candy Sagon, September 24, 2014 05:00 AM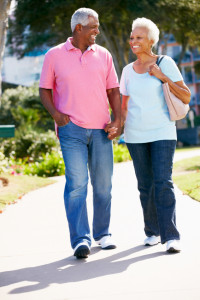 We all know the advice for preventing heart attacks: Eat right, stop smoking, get some exercise. But, really, just how effective is doing all those things? Can anyone put an exact number on it?

Evidently, they can — and the numbers are dramatic: Following a healthy lifestyle could prevent four out of five heart attacks in men ages 45 through 79, a new Swedish study found.

"It is not surprising that healthy lifestyle choices would lead to a reduction in heart attacks. What is surprising is how drastically the risk dropped due to these factors," Agneta Akesson, associate professor of nutritional epidemiology at the Karolinska Institute in Stockholm and lead author of the study, said in a statement.

>> Top 15 Superfoods for People Over 50

The study was published Sept. 23 in the Journal of the American College of Cardiology.

The findings come after a recent U.S. study reported a huge drop over the past decade in heart attack and stroke deaths among Americans age 65 and over. Faster and better treatment — including statin drugs — is credited for much of the reduction, but fewer people smoking and other lifestyle changes also contributed, cardiologists at Yale University reported.

The Swedish researchers, however, only focused on the impact of lifestyle changes on heart health. They looked at a population of 20,721 healthy Swedish men and followed them for 11 years, asking them about health factors such as diet, alcohol consumption, smoking, level of physical activity and waistline measurement, an indication of belly fat.

The lowest-risk group were men who followed these five healthy behaviors.

Didn't smoke
Walked or bicycled 40 minutes a day, did other types of exercise at least an hour a week
Had a waistline less than 37.4 inches
Consumed a moderate amount of alcohol (about a drink a day)
Ate a healthy diet that included regular amounts of fruits, vegetables, beans, nuts, reduced-fat dairy (such as yogurt), whole grains and fish.


Men who did all this regularly had an 86 percent lower risk of a heart attack compared with a high-risk group who followed none of these behaviors.

But even for those who fell somewhere between these extremes, having some of these healthy habits still reduced their heart attack risk. For example, researchers found that simply eating a healthy diet, including moderate alcohol consumption, could reduce heart attack risk by an estimated 35 percent, compared with a high-risk group, scientists said.

>> Get discounts on health services with your AARP Member Advantages.

What the findings remind us, said one expert not involved in the study, is that the benefits of healthy behaviors add up.

"People looking for a magic pill or a modern new technology to prevent heart disease need to be reminded how important lifestyle factors are," R. Curtis Ellison, M.D., professor of medicine and public health at the Boston University School of Medicine, told HealthDay.

And while improvements in medicine have made it more likely for someone to survive that first heart attack, he added, those people "are more likely to have future heart trouble" and more disability as they age.

Photo: monkeybusinessimages/iStock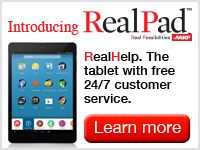 Also of Interest

See the AARP home page for deals, savings tips, trivia and more.