New Ways to Predict Who Will Get Alzheimer's Disease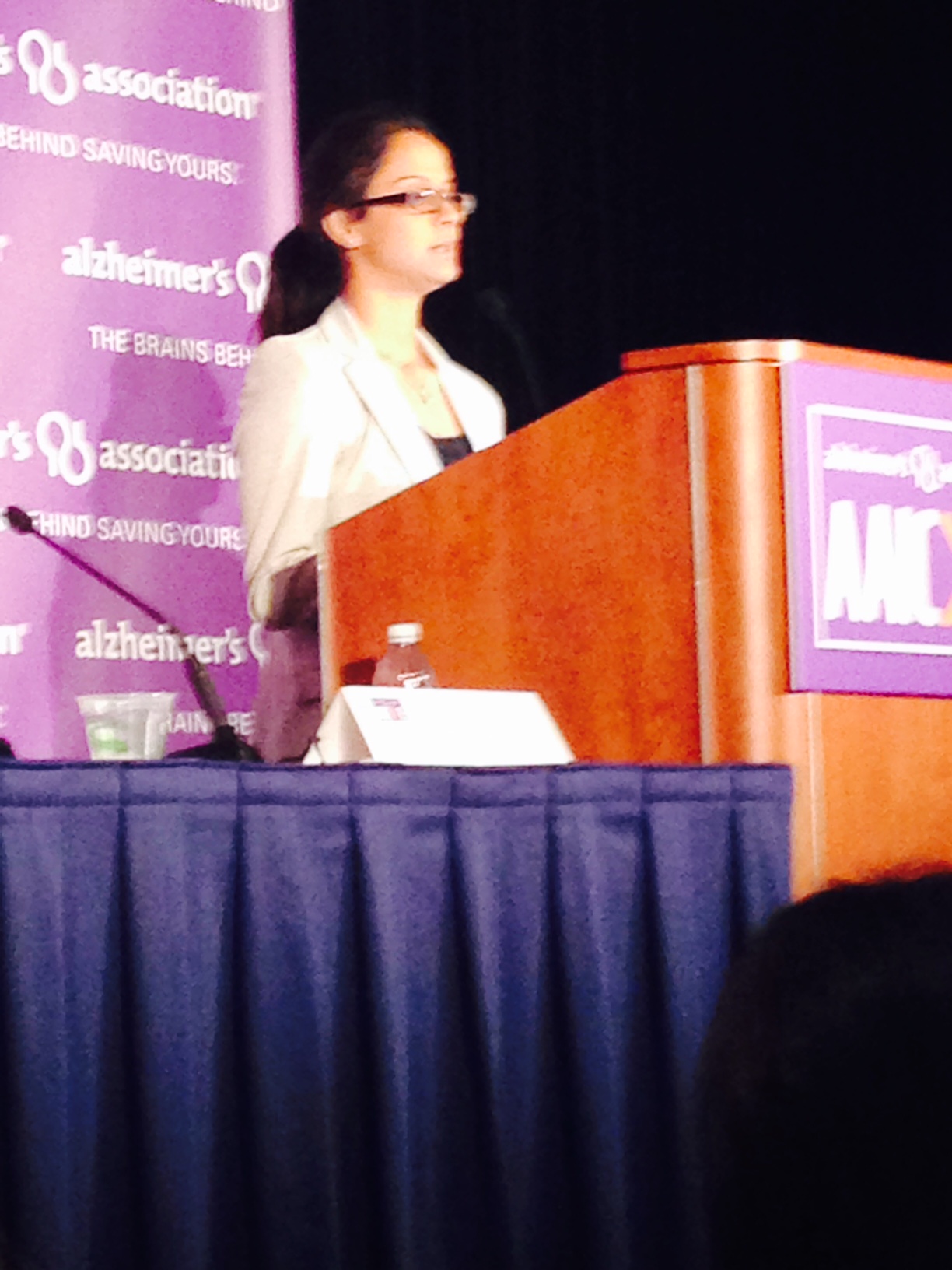 Researchers still don't have a treatment or cure for Alzheimer's, but they're coming closer to being able to predict who will develop the disease that robs the minds of millions of Americans every year.

One long-term study presented this week at the Alzheimer's Association International Conference in Washington found that a combination of memory tests, brain scans and body fluids can predict with about 80 percent accuracy whether a person without memory problems will develop the disease.

Scientists at Johns Hopkins tracked 189 middle-aged men and women who had normal memories for an average of 10 years and tested them regularly using memory and thinking tests, brain scans and cerebral spinal fluid taps. During the study, 60 developed mild cognitive impairment or Alzheimer's disease. (Three-fourths of them had relatives who had been diagnosed with Alzheimer's.) No single test was strong enough to predict whether someone would develop Alzheimer's, but the scientists found that a combination of six measures could predict who would develop mild cognitive impairment ­within the next six years.

The measures included: memory and thinking tests; cerebral spinal fluid to test levels of the proteins amyloid beta and tau, which form the plaques and tangles that are a hallmark of Alzheimer's disease; brain scans to measure the thickness and volume of two parts of the brain essential to memory and navigation; and a genetic test for the APOE4 gene that increases risk for Alzheimer's disease.

Read the latest discoveries, exercise and memory-sharpening tips, health care reform and more! — AARP Health Newsletter »

Marilyn Albert, director of the Johns Hopkins Alzheimer's Disease Research Center, said being able to identify those who will develop Alzheimer's is crucial to finding a cure because many scientists believe people must be treated before serious damage has been done to the brain.

" Biomarkers such as these can help identify individuals who are cognitively normal but at higher risk," Albert said. "We need to identify this group so that we can give treatments to see that we are making a difference."

A spit test for Alzheimer's?

Because brain scans and spinal fluid tests are expensive and invasive, researchers are also on the lookout for simpler ways to predict who will develop Alzheimer's. To that end, intriguing new research presented at the conference found that molecules in saliva may be able to help doctors identify brain changes linked to Alzheimer's disease.

Researchers at the University of Alberta in Canada gathered saliva samples from 25 patients with mild cognitive impairment, 22 patients with Alzheimer's disease and 35 patients with healthy memories. They studied 6,000 metabolites — tiny molecules that are byproducts of metabolism — and found that certain combinations of compounds were more common in those with Alzheimer's, mild cognitive impairment and normal memory. In other words, the chemical combinations in spit were different for the different groups, said Shraddha Sapkota, a neuroscience graduate student in Alberta who led the study.

The research is in its very early stages and needs to be replicated with more people. But if this research holds true, Sapkota said, it could be used to create an easy, inexpensive test that's much less invasive than those currently being used.

More biomarkers

In another study, Charlotte Teunissen and colleagues from the VU University Medical Center in Amsterdam measured whether a protein called neurogranin might help predict whether someone with mild cognitive impairment will go on to develop Alzheimer's disease. The protein is involved in communication pathways between brain cells and is released into the cerebrospinal fluid when the brain is injured or damaged, so it could be one of the earliest markers of dementia. And German researchers led by Andreas Jacobs of the European Institute for Molecular Imaging in Muenster examined whether brain scans measuring inflammation — which is under study for its role in Alzheimer's disease — could be used to understand the effectiveness of Alzheimer's disease treatments.

Get discounts on prescriptions, health exams, eye care and more — AARP Member Advantages »

Why so many biomarker studies? "Biomarkers are part of a toolbox," William Klunk, professor of psychiatry at the University of Pittsburgh, said at a news conference. "Different biomarkers will be better for different parts of a job. Some are more expensive or more invasive but can be pulled out when you need them."

Photo: Elizabeth Agnvall

Also of Interest:

See the AARP home page for deals, savings tips, trivia and more.