The Takeaway: 1 In 4 Working-Age Americans Had No Health Insurance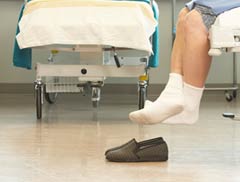 Individual Insurance Market Too Costly for Most: More than a quarter of working-age U.S. adults-or about 48 million people-lacked health insurance at some point in 2011, according to a new study from the nonprofit Commonwealth Fund. The study polled people aged 19 to 64. Of those without insurance, 70 percent had spent a year or more without coverage, and 57 percent had been uninsured for two years or more.

Without insurance, people quickly disconnected from the health care system by avoiding basic medical services such as doctor visits and screenings for cancer, cholesterol and high blood pressure.

About 40 percent of the uninsured group had previously been covered by an employer-sponsored plan. Another 18 percent were dropped from Medicaid rolls; 27 percent had never been insured.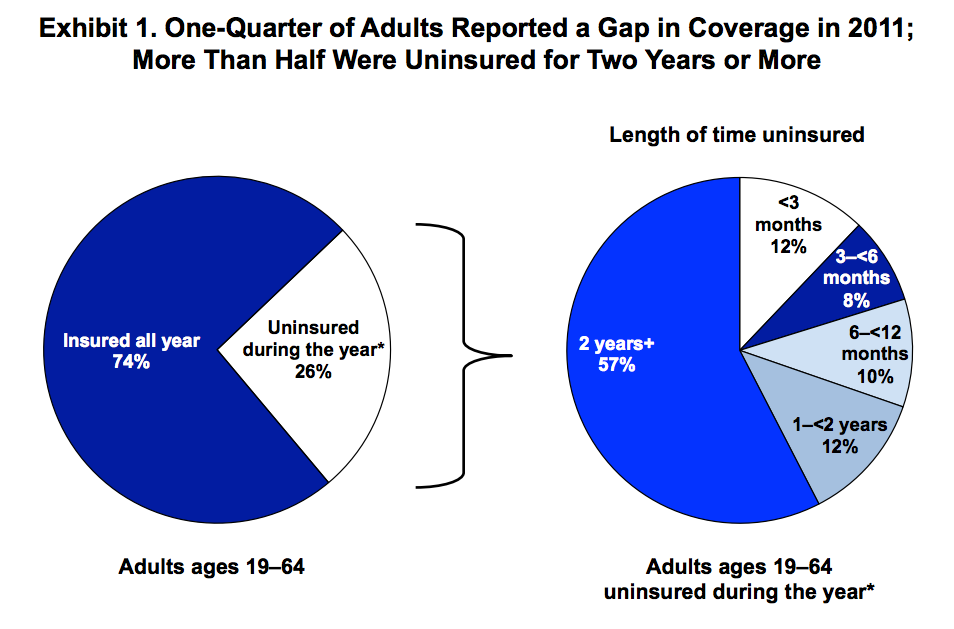 Nearly two-thirds said they tried to buy an individual health insurance policy within the past three years, but found it very difficult or impossible to find affordable coverage. And 31 percent were turned down, charged a higher price or had a condition excluded because of a preexisting condition.

"For people who lose employer-sponsored coverage, the individual market is often the only alternative, but it is a confusing and largely unaffordable option," said Commonwealth Fund Vice President Sara Collins, lead author of the report.

Friday Quick Hits:

New York Times dining editor Pete Wells asks: Can restaurant design be discriminatory? Wells cites "a litany of restaurant trends that have engulfed New York over the past decade"- no-reservations policies, uncomfortable and often backless seats, communal tables, blaring music, dim lighting-that could be done purposely to keep older customers away.
Photo: UpperCut/Getty Images