AARP Founder Honored for Vision and Sacrifice
By John Briley , October 12, 2011 10:00 AM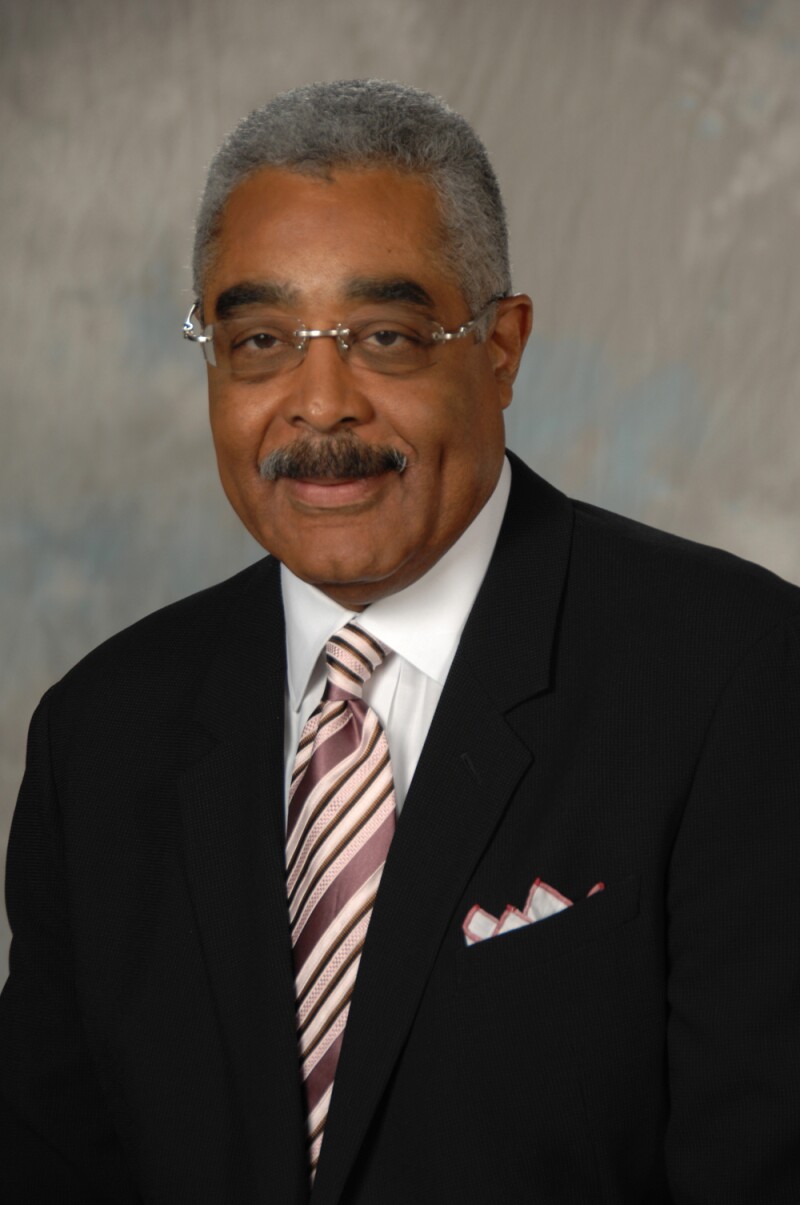 This is a guest post A. Barry Rand. Mr. Rand is the CEO of AARP.
Often the rights, benefits and representation we take for granted today can be traced to one person's vision, wisdom and courage. In the case of AARP, an organization dedicated to advancing the interests and safeguarding the benefits of older Americans, that person is Dr. Ethel Percy Andrus. Today, Dr. Andrus is among a highly select number of visionaries being honored by the Extra Mile - Points of Light Volunteer Pathway, the only national monument that honors individuals who selflessly championed causes to help others realize a better America.
The Extra Mile, a series of plaques embedded along a sidewalk route in downtown Washington, D.C., illustrates stories of great Americans who, through their caring and personal sacrifice, reached out to others, building their dreams into great movements that help people.
Dr. Andrus, who passed away in 1967 at age 82, saw value and worth in the older members of our society. Andrus founded NRTA: America's Educator Community (then known as National Retired Teachers Association, in 1947 and AARP (formerly the American Association of Retired Persons) in 1958; NRTA became a division of AARP in 1982.
Andrus knew that older Americans, with their accumulated wisdom, skills and empathy, could affect positive social change in a democratic society. She also recognized that older Americans, if they spoke with a unified voice, could better protect their interests, including the benefits they had earned over their lifetimes.
In working tirelessly to fulfill Dr. Andrus' vision, AARP has become a powerful presence, with more than 35 million members aged 50 and older who rely on the organization for political and social representation, and for timely news, information and benefits.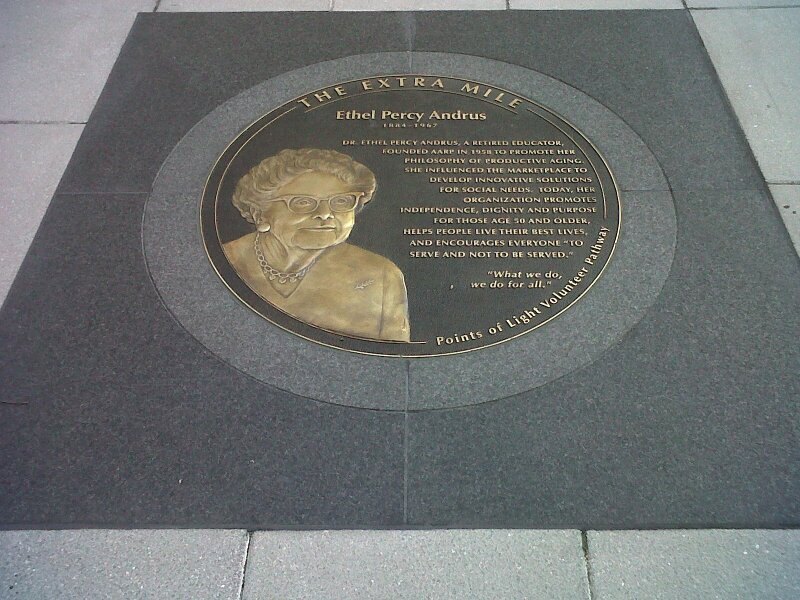 Other Extra Mile honorees include civil rights leaders, founders of service organizations, advocates for the voiceless, conservationists and others who showcase the best in human foresight, compassion and instinct. Their legacies are enduring social movements that continue to engage and inspire us today. President and Mrs. George H. W. Bush dedicated the Extra Mile on Oct. 14, 2005 by inducting the first 20 honorees. To date, 33 individuals have been honored with medallions along the Extra Mile, which will eventually stretch one mile and include 70 service leaders.
Photo by Emily Harris