Connecting Through Conversations
By Drew Elliot, January 17, 2013 09:00 AM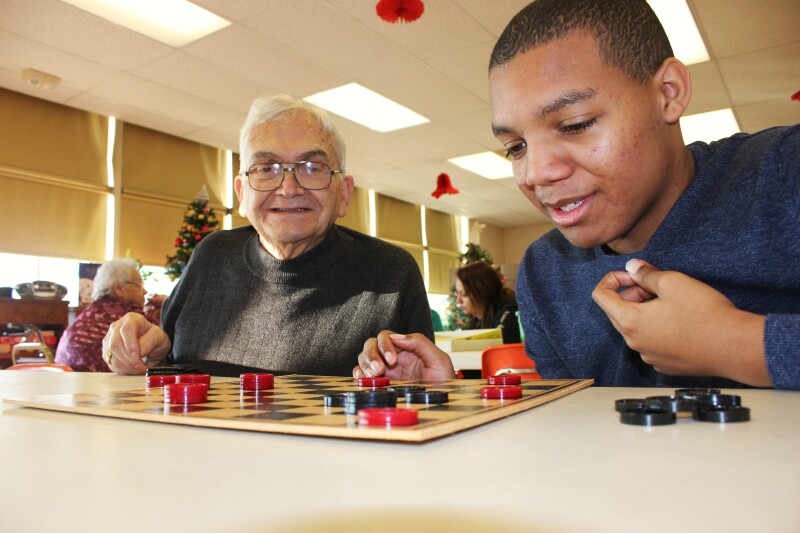 Bad drivers.
Never listen.
Take forever in the bathroom.
Always look for a handout.
Constantly complain.

Based upon the list above, which age bracket do they best describe?

This list of stereotypes was used to break the ice with a group of eight seniors (age seventy or older) and eight high school students (age eighteen or younger), where they were asked to raise their hands if they thought the statement referred to the other generation.

After every item was read, there was a brief pause, then a smile, and sixteen hands were counted in the air. The group quickly realized they had a lot in common as they began their eight week experiment, called Sages & Seekers.

The program's purpose is to help bridge the gap between seniors and teenagers in order for both groups to learn from each other, which can help remove age-related biases, and, in turn, strengthen the community.

Tammy Miller, director of the Windy Hill Senior Center, started the Sages & Seekers program in Spring Grove, Pennsylvania two years ago and continues to believe highly in its outcomes.

"It does so much more than just pair two people together. It actually helps clear up misconceptions based upon what the seniors hear about the students. Also, it gives our seniors a captive audience to talk about what's most important in their lives - which is something they don't get to do very often," said Miller.

One of the sages, Nancy Wagner (age 70) commented, "I will always think of my seeker as one of my own grandkids! I love that we can sit down together and have a good laugh."

This sentiment was echoed by most of the other sages as, week after week, the sages would be asked a list of questions about their lives. Nothing seemed off limits as topics ranged from jobs and careers to love and dating.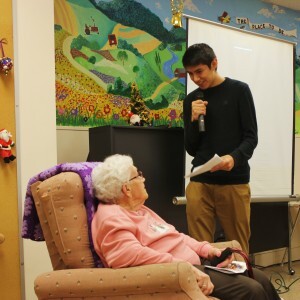 "I couldn't believe how much we had in common," said Pedro (age 16) of his sage Edna (age 92), "when she told me she loved polka music and Lawrence Welk, I told her, 'me too!'"

One seeker, named David said, "I couldn't believe how fast the time would fly. We always found more to talk about...and it was really interesting stuff."

At first, both groups admitted to being a little shy and standoffish, but after they had been paired up with one another, by an activity similar to speed dating, they really started to open up.

"I thought it was cool that (my sage) Jerry really loved her job as postmaster of the town. She was always excited to talk about it," commented seeker Hannah.

Fifteen year old Kyree said, "I kind of thought it would be boring just to sit for an hour, but then I got to know Ted (age 79)...I mean wow! He lived a really interesting life."

After the weekly meetings were over, the seekers put together an hour-long presentation where each sage would be brought up in front of an audience (filled with family members) to have their story and wisdom showcased by the seeker. When the seeker finished, his or her sage would have the opportunity to share their feelings about the program and their partner.

Sage Nacy Wagner ended the night with a poem to her seeker JJ:

"I do want to say how much I've enjoyed our time together, I wish you the very best through all kinds of weather. May God bless you as you journey to fulfill your roll, Keep kicking that ball, and follow through to your goal."

"Overall, the Sages & Seekers program makes our community better. It connects the schools with the community center, it creates lasting relationships, and it helps both groups experience new things. I wish every community could have something like this," concluded Tammy Miller.

Which brings up a good question, is there anything in your community where you are bridging the generation gaps? If so, what is it?

If you need some suggestions, Create The Good has a collection of How-To Guides that list many ways to connect a multi-generational community.

For more information about the Sages & Seekers national program, go to www.sagesandseekers.org.

Photo by: Drew Elliot