New Hope for Older People in a Disaster
It's hurricane season.

Yes, until Nov. 30. In May, the National Oceanic and Atmospheric Administration (NOAA) predicted an active or extremely active hurricane season. That means we could see 13 to 20 named storms, of which three to six could be major hurricanes (categories 3-5). This is well above the seasonal average.

As we know from Hurricane Katrina and Superstorm Sandy, older people are particularly at risk during a hurricane. That's true for all forms of disaster - natural, man-made or technological (power outages).

For people who lack mobility, aid may need to come to them. The loss of air conditioning, heating, fresh water, sewage or access to vital prescription medication can be life-threatening.

Now comes good news.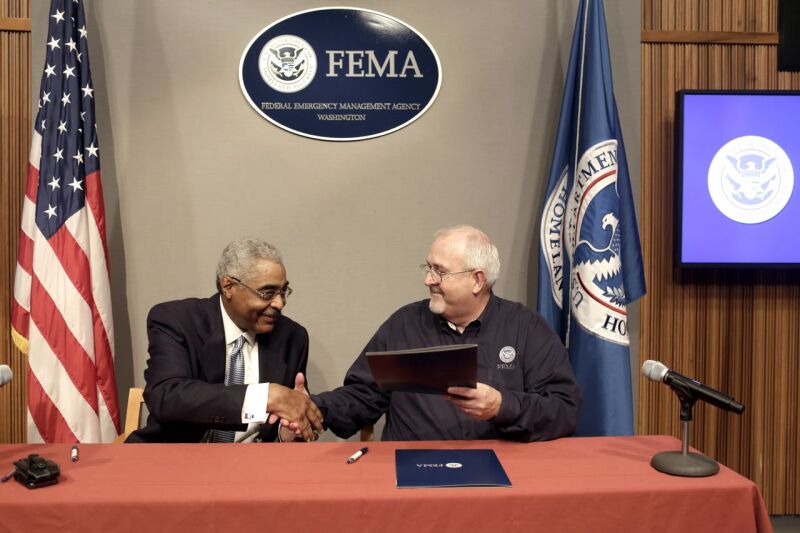 On Aug. 9, the Federal Emergency Management Agency ( FEMA) and AARP announced an agreement that will expand outreach around emergency preparedness for millions of older Americans. FEMA, an agency of the U.S. Department of Homeland Security, and AARP will work together to provide resources and services for older Americans around disaster mitigation, preparedness, response and recovery operations.

During storms in Oklahoma earlier this year, Nancy Davis showed how the wisdom of ordinary people can save lives. The agreement with FEMA will mobilize thousands of AARP volunteers in the aftermath of a disaster, not as first responders, but as community members who are there to help in the short- and long-term. (AARP state offices determine best how to mobilize interested volunteers based on the disaster's impact and needs.)

The agreement is a wonderful step forward in ensuring the safety of our family and neighbors, including the most vulnerable among us. And it builds on the enormous generosity of AARP members who already help make a difference in the aftermath of disasters:

We thank all AARP members for their incredible generosity in the wake of these horrible disasters. It has made such a difference.

To learn more about how you can help prepare for or respond to a disaster, go to Create the Good for an Operation Emergency Prepare tool kit and other ways you can volunteer time and effort.

Remember, there are still four more months to the end of hurricane season.

Photo by Greg Khan for AARP



Also of Interest

Join AARP: Savings, resources and news for your well-being


See the AARP home page for deals, savings tips, trivia and more