How to Find Reward by Working With Those in Need
As Maureen McCarty and I meet with Maria (not her real name), I realize the compounded struggles of the poor. Maria's English speaking and comprehension are limited. She and her husband are separated. Her son's health issues complicate her search for work. And at this moment, with area rents topping $1,000 a month, even for a small apartment, Maria needs rent assistance.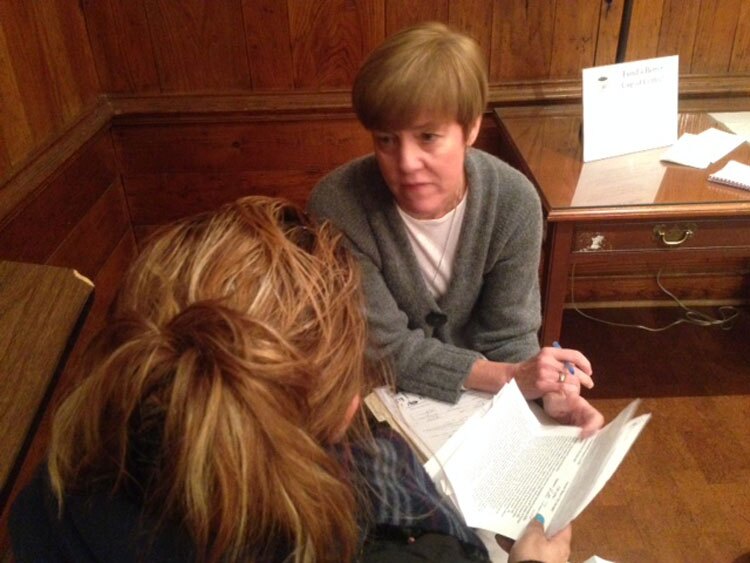 Can we help her?

Each Wednesday morning, McCarty and other finance counselors who volunteer with a Christ Church's Lazarus Ministry program in Alexandria, Va., help city residents with rent, utilities, medical bills, food and clothing emergencies. We're not talking about investment advice or even household budgets. The volunteers aren't professional personal finance advisers, after all, though they have received training for this role. They're here to listen, assess the situation and decide how they can best help each client. Within the program's limited budget, the counselors aid nearly 200 clients each month.

>> Find Volunteer Opportunities at Create the Good

Lazarus considers these clients to be guests. Counselors meet them in a warm, inviting church library with a fireplace, area rugs and oak shelves filled with books. Waiting guests enjoy coffee and pastries.

McCarty had volunteered at a thrift shop but felt something was missing. At Lazarus, she found that she loves the personal interaction with the guests. "I can meet people where they are," she tells me. "I'm always amazed by their resiliency and how they try to make things work."

She also finds reward by solving complex cases through collaboration with her fellow counselors, some of whom have volunteered for 12 years or more. Through partnerships with city organizations and local churches and nonprofits, counselors know whom to call and what questions to ask. "Sometimes we refer our guests elsewhere, and that makes it more difficult," she notes.

Respect and hospitality infuse the program. "We help compassionately," said Melanie Gray, Christ Church's director of outreach and mission. "There is always a place for everybody here. I can feel this sacred nature of how counselors see their work." Reflecting that, the job description calls for skills in listening, patience, empathy, assessment, common sense, boundary-setting and spirituality.

After McCarty and I confer with Gray, she writes a $150 check to Maria's apartment complex. It is a start.

"We have moved people to stability," Gray says. Some former guests send thank-you cards and even checks.

McCarty is pleased but knows Maria's challenges are not over. "We celebrate the small victories," she says.

Photo: Courtesy of Jane Hess Collins

Also of Interest



See the AARP home page for deals, savings tips, trivia and more.