Volunteering in a Garden Brings Friendship, Peace and Beauty
Ronnie Gardstein dons her gardening gloves and pulls her pruning shears out of her gardening bag. A beautiful and overgrown pendula, or weeping hornbeam, is in her sights. She sits in the middle of the U.S. National Arboretum's Asian Collections, eager to begin her volunteer work on a beautiful spring morning.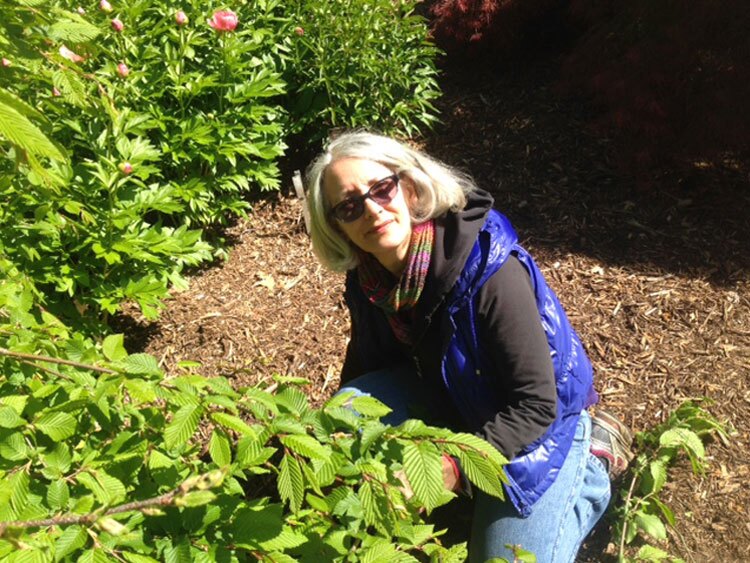 "It's an honor," says Gardstein, 64, as she snips a wayward branch, referring to the privilege of spending one morning a week at the Arboretum's 446 acres of cultivated gorgeousness. "Pruning is sculpture," she explains. "You take something that is kind of rough and needs shaping from both a health and an aesthetic point of view and you remove what doesn't belong there. It looks better and it's healthier and it's just a very rewarding task."

As Gardstein's bush gets its makeover, I join Mary Lischer, 67, and two Arboretum horticulturists to plant sedum in the Korean section. Like Gardstein, Lischer has always loved gardening, but career and child-raising usurped her time. "I just love digging in the dirt," Lischer says as she plants a sedum shoot into the soil. "I gain strength from being out in nature."

I take a small shoot from a bucket and dig my first hole. Unlike the other gardeners, I go gloveless, preferring to feel the warm earth on my hands. A worm wiggles out of my dirt pile. I rethink the no-glove decision.

Get the latest on where AARP stands — AARP Advocacy Newsletter »

Lischer also loves the sanctuary feel of the arboretum, as well as the friends she has made. The volunteers' relationships with each other are so strong, says arboretum horticulturist Christopher Upton, that they look forward to seeing each other as much as gardening.

Gardstein agrees. "You meet the nicest people," she says.

Next I am sent to a nearby area, Zen-like and with its own pagoda, to uproot a section of dwarf mondo grass for replanting in another part of the garden. On a warm, clear spring day, there is no better place to be.

Photo: Jane Hess Collins

Also of Interest



See the AARP home page for deals, savings tips, trivia and more.