W.Va. Senate Candidates Call for Lifting Social Security Salary Cap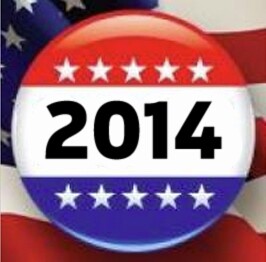 West Virginia's two major-party candidates for the U.S. Senate support raising the Social Security wage base limit from its current level of $117,000, and in an Oct. 7 debate both voiced concern over the long-term financing of the program.
"I am supportive of raising the cap to $240,000" or in that vicinity, said West Virginia Secretary of State Natalie Tennant, a Democrat.
"I would be willing to raise the cap over $200,000," said U.S. Rep. Shelley Moore Capito, her Republican opponent. "We have got to find solutions and solve a difficult problem," she said, referring to the long-term financing of the program.
Capito said she has opposed proposals to privatize Social Security and protested partisan attacks that are designed "to scare seniors." Tennant said Capito voted to keep the privatization option on the table during the House's 2011 budget debate, adding that privatizing Social Security would allow "people on Wall Street [to] gamble it away."
The two candidates, who are vying to replace retiring Democratic Sen. Jay Rockefeller, were participating in their only scheduled debate. The one-hour program, which was broadcast statewide, was cohosted by AARP and local news organizations.
The candidates were also asked about possible changes in Medicare.
"What I support is reforming Medicare ... and keeping it for future generations," Capito said. She criticized a provision of the Affordable Care Act that she said has harmed "thousands of West Virginians ... [who] have lost their Medicare Advantage option."
>> Sign up for the AARP Advocacy Newsletter
Responded Tennant, "I will not balance the budget off of seniors, as Congresswoman Capito has done [on budget votes]."
Much of the debate focused on the national economy as well as federal regulations that have adversely affected the state's struggling coal industry.
While no Republican has been elected to the Senate from West Virginia since 1956, Capito has maintained a steady double-digit lead in numerous polls.
Also of Interest

See the AARP home page for deals, savings tips, trivia and more