8 Boomer Superstar Hopefuls Are Ready to Compete
By Lorrie Lynch , August 29, 2014 10:11 AM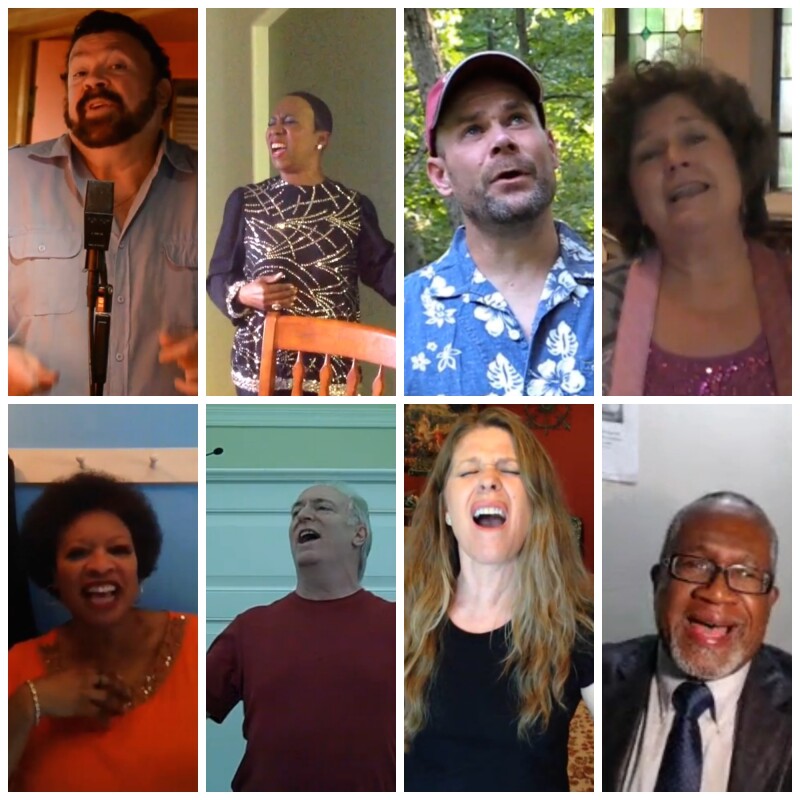 Eight potential Boomer Superstars are headed to AARP's "Ideas@50" event in San Diego next week in hope of winning $5,000 and an audition with music label 19 Recordings in the Boomer Superstar competition Sept. 5.
Coming from five states, eight cities and a variety of musical backgrounds, the contestants - all over 50 - were among hundreds who submitted music videos to AARP's Boomer Superstar contest, powered by American Idol Live!
In fact, American Idol judge Randy Jackson will emcee the competition, which will be narrowed to five contestants after a preliminary event Thursday. Also judging the Superstar contest, AARP ambassador and Grammy winner Emilio Estefan, Grammy winner Patti Austin and 2006 American Idol winner Taylor Hicks. Austin and Hicks also will perform.
The contestants:
Lana and Billy Spence, Falling Waters and Hedgseville, West Virginia : Lana, 52, has been singing in rock and blues bands - including her current group, Moondog Medicine Show - since she was 19. Her younger brother, Billy, 50, began performing more recently, occasionally joining Lana's band onstage and singing solos at his church. If either wins, they plan to share the prize money equally.
>> Famous Baby Boomer from Each State
Julian Hernandez, Bloomfield, New Jersey: At 60, Hernandez is half of a singing duo called Julian and Dominique. Born into a family with Puerto Rican roots, he sings in Spanish, Italian and English, and is able to channel the voices of everyone from Natalie and Nat King Cole and Louis Armstrong to Frank Sinatra ("I'm the man of a thousand voices," he says). If he makes it to the finals, he plans to perform Andrea Bocelli's "Time to Say Goodbye" in Italian.
Terrence L. ("Terry") Brown, Roanoke, Virginia: Now a minister, Brown sang throughout his youth, including in a band during high school and while in the Navy, when he'd find musicians to sing with at various ports. Years later, after a long break from music, he joined a band in the Roanoke area, singing jazz, blues and classics from Frank Sinatra, Sammy Davis, Jr., and Nat King Cole. In his tryout video for the AARP contest, he performed "Fly Me to the Moon."
Jennifer Simmons, Huntsville, Alabama: Simmons, 54, grew up idolizing Diana Ross and the Motown stars. Now an education specialist at the NASA Marshall Space Flight Center in Huntsville, she follows her passion - musical theater - on nights and weekends, performing in local plays and musicals, including Dreamgirls and Ain't Misbehavin'. She's also learning how to play the piano, she says: "It's never too late."
Jeff Aames, Oviedo, Florida: Aames, 56, a small business owner and Chamber of Commerce administrator, calls himself a "farm boy from Indiana" who's always loved to sing. In his 20s he sang show tunes at Florida supper clubs, and later tried Broadway until he grew tired of the New York showbiz scene - but working as a singer is still his dream. He entered the contest performing "This is the Moment" from the musical Jekyll & Hyde, calling it "a song that speaks to exactly where I am in my life right now."
>> Get entertainment and dining discounts with your AARP Member Advantages.
Jane Cheek, Prescott, Arizona:Cheek is a congregational church pastor who dreams of being an old-fashioned lounge singer. "I like the crooning," says Cheek, 60. "I like the ballads." After working in a factory, then earning a master's in education in her 40s, she met her husband, Don, a musician who plays drums, guitar and piano. He helped her rediscover the singing she loved as a child. Cheek made it to the final eight with a powerful version of Linda Ronstadt's "You're No Good."
Ká Wright, Sebastian, Florida: Wright, 51, a pharmacy technician, has been singled out for her singing talent since childhood, when she performed with a choir. Since then, she says, "There's never been a period when I didn't sing." Caring for five children kept her from pursuing her music as avidly as she'd have liked, but she's toured as a lead singer with Jimmy Hicks and the Voices of Integrity, a well-known Florida gospel group, and her gorgeous rendition of The National Anthem is something of a local legend.
- With Lorraine Glennon
Photo: Justin Kirkland
Also of Interest

See the AARP home page for deals, savings tips, trivia and more