Medicare Should Cover Dental, Behavioral Health, More Telehealth, AARP Tells Health Officials
By
Andrew Soergel

, September 8, 2022 04:48 PM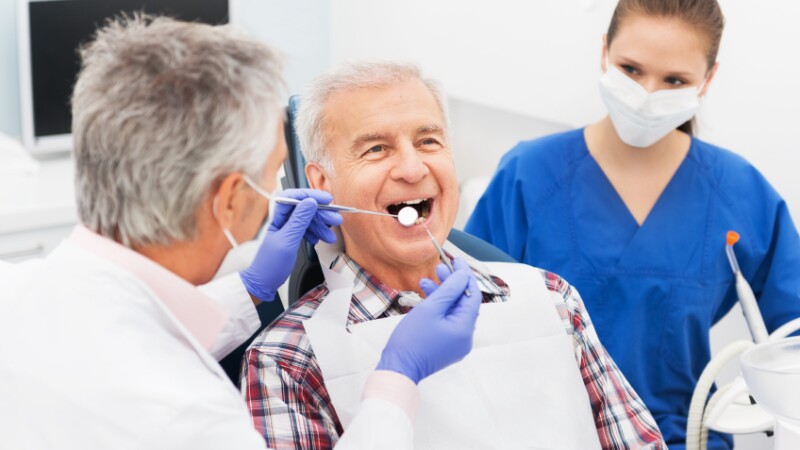 En español | We wrote to the federal Centers for Medicare & Medicaid Services (CMS) on Tuesday to express support for a proposal that would allow Medicare to cover dental care in more "medically necessary" situations like preparation for a surgery. The letter sends a clear message: "It is long past time for Medicare to cover the whole person," including dental and hearing services. Those health care costs may be covered by Medicare Advantage (MA) plans but aren't under traditional Medicare.

We also voiced our support for several other adjustments to the Medicare system, including:


Better training and support for behavioral health specialists and caregivers
Extending Medicare telehealth coverage beyond the federal public health emergency
Eliminating Medicare cost sharing for some preventative services and expanding Medicare eligibility for colorectal cancer screenings
Requiring drug companies to refund Medicare for leftover and discarded Part B drugs

For years we've worked with health officials to fine tune and improve a Medicare program that benefits more than 63 million older adults. Just last month, we urged CMS to improve its data collection and transparency standards and warned the agency of a drop in visits from health professionals to Medicare home health recipients. In July, we wrote to lawmakers on the House Ways & Means Committee to pass a bill that would stop tens of thousands of MA beneficiaries from being incorrectly denied coverage each year.

Read our letter, and visit the AARP Medicare Resource Center for more information.