AARP's Amy Goyer Shares Checklist for Caregivers on 'Today' Show
By
Andrew Soergel

, November 22, 2022 04:50 PM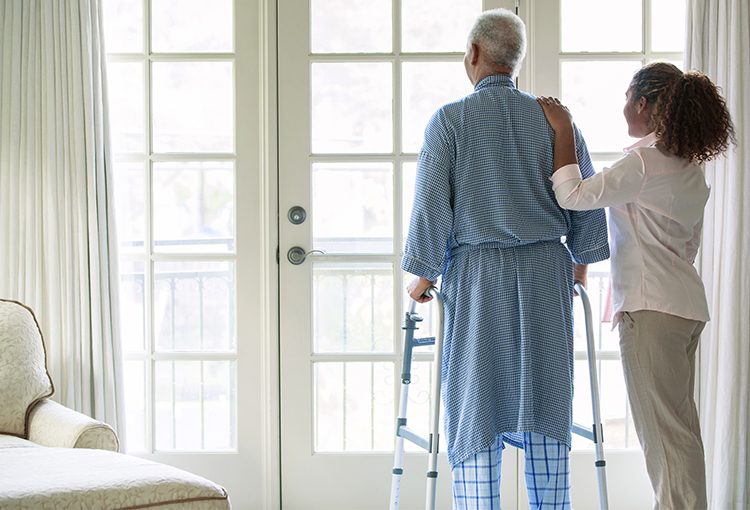 En Español | Caregiving responsibilities and the significant medical and financial decisions that come with them aren't always easy to anticipate. So it's important to create an action plan with a parent, grandparent or older loved one before a crisis arises, AARP caregiving expert Amy Goyer said Thursday morning during an appearance on NBC's Today show.

"I was really lucky because my parents did do a lot of planning. They had a lot of things in place," Goyer said. "You want to have those conversations about what their wishes are."

An estimated 48 million Americans provide unpaid care to an adult friend or family member — and spend an average of 26 percent of their incomes on caregiving. Many are thrust into those positions without much warning, so Goyer stressed the importance of getting a clear understanding of an older loved one's wishes before difficult decisions need to be made.

Among her other advice for current and future caregivers and those they care for:


Figure out who will have power of attorney — not only for financial and property matters, but also for health care and medical decisions. "And once you have that in place," Goyer said, "then that person can access your documents and make decisions for you if you can't make decisions."
Create advance directives, including a living will, so that a caregiver knows what you want and don't want done when it comes to end-of-life decisions.
Ensure a will or a living trust is in place — generally using an eldercare, elder law or estate planning attorney.
Organize important documents like deeds, marriage licenses and birth certificates. "The last thing you want when you're in a crisis and you're stressed out as a caregiver is to be searching for documents and materials," Goyer said.
Talk to other caregivers. AARP maintains a Family Caregivers Discussion Group on Facebook for people to seek advice and bounce ideas off of one another. Other caregivers are "the best resource for knowing what is needed," Goyer said.

Watch a recording of Goyer's appearance, and learn more about AARP's resources for family caregivers.

This post was updated on Tuesday, Nov. 22. It was first published on Thursday, Nov. 17.