Anti-Cancer Gel May Be Safer Than Pill
By Candy Sagon , July 16, 2014 09:00 AM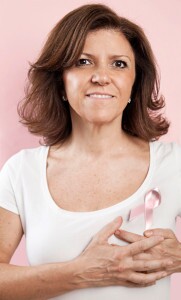 For women with an early form of breast cancer, the oral drug tamoxifen can help prevent a recurrence, but the pill also has serious side effects. Could a tamoxifen skin gel, applied directly to the breast, avoid the side effects while still blocking the cancer cells?
The answer may be yes, according to a small, but intriguing new study by researchers with Northwestern University Feinberg School of Medicine.
Both the skin gel and the pill versions of tamoxifen delivered the same amount of the estrogen-blocking drug to the breast tissue, researchers found. But the gel also kept blood levels of the drug throughout the body five times lower than the pill, potentially reducing the risk of blood clots and uterine cancer.
>> Sign up for the AARP Health Newsletter 
Tamoxifen is often prescribed to women, once cancer surgery and radiation is over, to reduce the estrogen that can spur a recurrence. Some women choose not to take the drug, however, because of its side effects.
The study, published Tuesday in the journal Clinical Cancer Research, randomly assigned 26 women ages 45 to 86 to receive either the gel or the pill. All the women had been diagnosed with an early, noninvasive form of breast cancer called DCIS (ductal carcinoma in situ) that was sensitive to estrogen.
After six to 10 weeks, researchers found that both the gel and the pill had similarly reduced the amount of markers for cancer cell growth in the women's breast tissue. The amount of tamoxifen in the breast tissue was also the same for both groups. However, the blood levels of tamoxifen were more than five times lower in those who used the gel.
"The gel minimized exposure to the rest of the body and concentrated the drug in the breast, where it is needed," lead author and surgical oncologist Seema Khan said in a statement. "There was very little drug in the bloodstream, which should avoid potential blood clots as well as an elevated risk for uterine cancer."
>> Get travel discounts with your AARP Member Advantages.
More research is needed to confirm these findings, but, unfortunately, the gel version is currently unavailable, Khan told Time.com. The company that provided the experimental doses for the study stopped making that formulation, so she is studying a related, similar metabolite called endoxifen that may have similar cancer-fighting effects on breast tissue.
Also of Interest

See the AARP home page for deals, savings tips, trivia and more