Best Yogurts to Ward Off Diabetes
By Candy Sagon, February 19, 2014 07:32 AM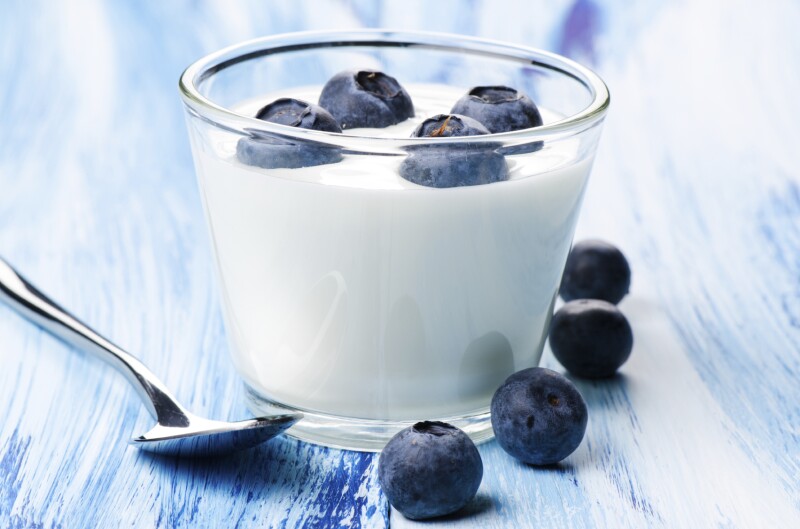 It sounds so simple: Eat a couple of low-fat yogurts every week and this could reduce your risk of developing type 2 diabetes by 28 percent, a new British study finds.

And if you also swap out one sugary dessert or fatty snack for an additional container of yogurt, you'll cut your risk by a whopping 47 percent!

Obviously, that's not all it takes to ward off diabetes. Exercising, not smoking, and eating other healthy foods are important as well - and it may be that people who tend to eat yogurt also tend to do these things.

Still, it is intriguing that British researchers looking at diet-disease connections found that people who ate low-fat fermented dairy products, such as yogurt and cottage cheese, several times a week reduced their risk of developing diabetes by nearly a third, compared with those who didn't eat these foods.

>> Sign up for the AARP Health Newsletter

The research was part of a larger study looking at diet and risk of cancer among adults ages 40 to 79. From the 25,000 subjects, 4,000 were chosen for the dairy-and-diabetes group. The researchers wanted to see how much and which types of dairy products people ate and how often they got diabetes.

Based on the subjects' food diaries, the study showed that those who ate the most low-fat yogurt - about 4 ounces four to five times a week - had the most benefit, although eating other low-fat fermented products such as low-fat cheese and cottage cheese was also beneficial, cutting the risk by 24 percent. Regular dairy products, such as milk and high-fat cheese, and high-fat yogurt did not show the same association.

This doesn't prove cause and effect, the researchers pointed out, but it does highlight the importance of looking at specific food groups in researching diet-disease associations, researcher Nita Forouhi, group leader of the nutritional epidemiology program at the University of Cambridge's Medical Research Council, told HealthDay.

Dairy products contain beneficial calcium, magnesium and vitamin D, Forouhi said, and fermented dairy products, including yogurt, "are likely to have the further benefits of specific types of vitamin K and probiotic bacteria."

Dietitian G. Fran Blackman, of the Nutrition Clinic at Vanderbilt University in Nashville, Tenn., who was not involved in the study, called the research "encouraging." But she adds that multiple studies have shown that it's important to aim for a combination of healthy lifestyle choices, not just one "isolated food habit."

She also cautions that those at risk for diabetes should choose yogurts with a lower sugar content. "Label reading is important," she advised in an email. She recommends yogurts with no more than 3 grams of fat and between 10 to 22 grams of carbohydrates.

Here's how to choose the best yogurt.

Six ounces of most plain yogurts contain about 7 to 12 grams of sugar from natural milk sugars, but every 4 grams on top of that equals a teaspoon of sugar the manufacturer added.
Does your yogurt have 25 or more grams of sugar? That's as much as you would get from eating two chocolate frosted doughnuts! Check the label. Yoplait Original 99% Fat Free Harvest Peach, for example, has 26 grams of sugar; Stonyfield Organic Fat Free Chocolate Underground has a hefty 34 grams of sugar.
Better choices for lower sugar: Stonyfield Greek 0% Fat Vanilla yogurt, 12 grams; Yoplait Greek Blended Blueberry, 18 grams; and Chobani Greek Yogurt Strawberry Blended, 12 grams.


For other ideas for adding yogurt to your diet, dietitian Shelley Wishnick of the Friedman Diabetes Institute in New York suggests:



Have a breakfast parfait with fresh fruit, low-fat Greek yogurt, nuts and whole grain cereal.
Make a high-protein smoothie with yogurt, fresh fruit and almond milk. (Or try these superfood smoothies.)


Photo: nanisimova/iStock

>> Get discounts on health services with your AARP Member Advantages.



Also of Interest



See the AARP home page for deals, savings tips, trivia and more