Black Bean Brownies and Other Chocolate Delights
By Carole Carson, August 23, 2012 11:58 AM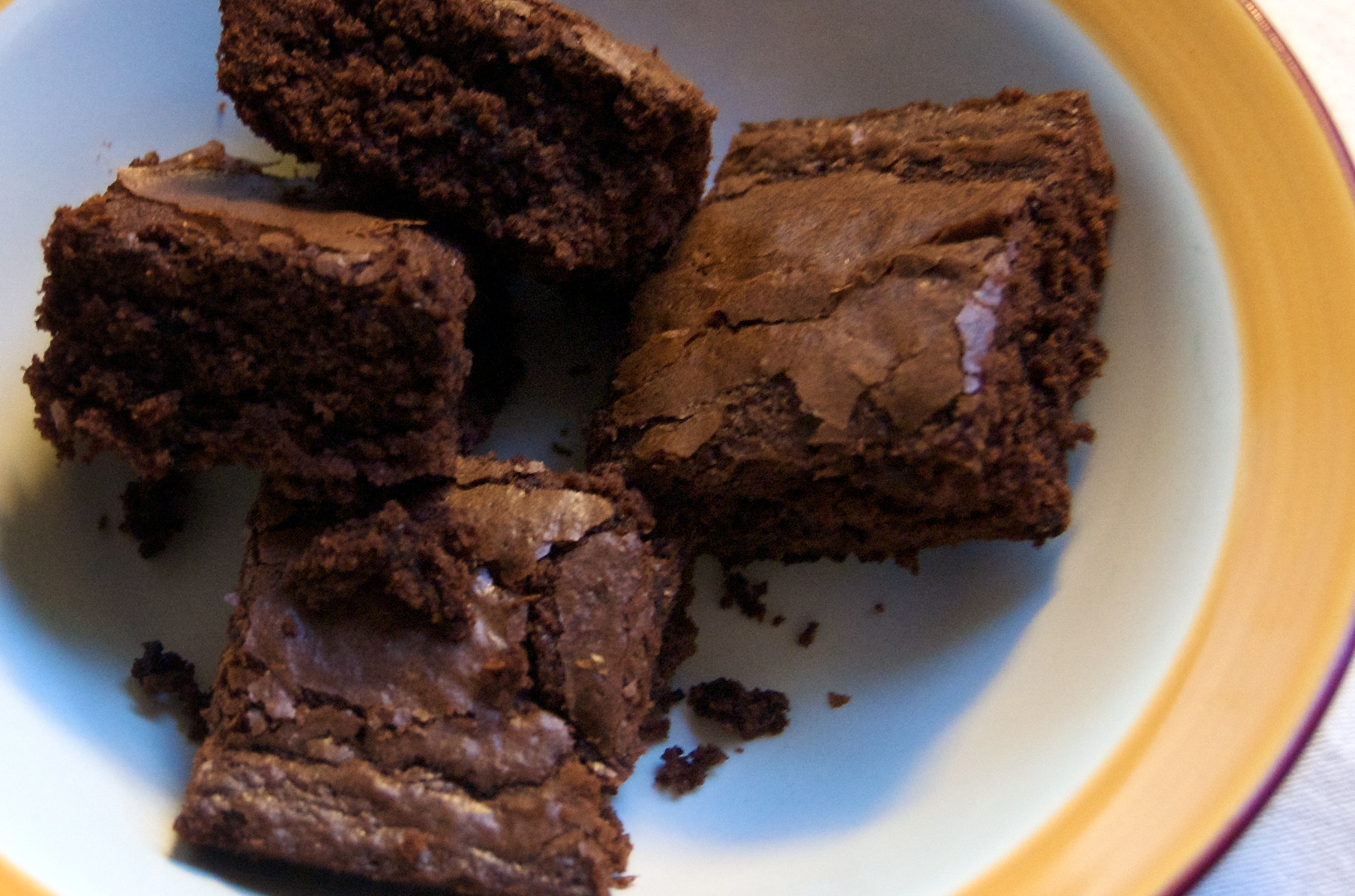 I don't remember where I first came across the idea of replacing shortening in brownies with puréed black beans. Applesauce or vanilla yogurt had been my go-to replacements in the past. But the idea of using black beans in place of shortening intrigued me, and I couldn't wait to see what the outcome would be.

Searching through my cupboard, I found a chocolate truffle mix. What's good for brownies should be good for truffles, oui? That assumption was my logic.

I replaced the butter that the recipe called for with an equivalent amount of puréed black beans. I washed the salty brine off the canned beans and puréed them with a couple of teaspoons of vanilla. Without telling my husband about the secret ingredient, I gave him the truffle test.

"Outstanding," he said. He wanted another and then another. When I finally broke down and told him that I had replaced the butter with black beans, he didn't believe me. I had to pull the empty can out of the garbage to prove my point.

Next I experimented with a box of No Pudge! Fudge Brownie Mix and achieved the same result. The brownies had a dark chocolate flavor and a rich, creamy texture. Then I made a boxed devil's food cake. I couldn't believe how light and fluffy the cake was and how rich it tasted. Once again, my official taster gave it an A+. His only complaint was that as a member of the clean plate club, he was gaining weight trying to keep up with my cooking.

The concept is simple enough. Replace all oil, butter or shortening in recipes with an equivalent amount of puréed black beans. If the resulting mixture is too thin, add a tablespoon of cake flour. If the mixture is too thick, add a small amount of vanilla, coffee, sherry, water or whatever you have handy.

Heidi Swanson has created the wonderful Web site 101 Cookbooks, which features the Amazing Black Bean Brownies Recipe. She credits Ania Catalano's new cookbook, Baking with Agave Nectar, as the source.

Like me, Heidi found that the use of black beans " really worked, not even a hint of beany flavor." Also like me, she can't wait to experiment with other chocolate desserts.

Now I'm wondering if I can use white beans in my favorite white cake recipe. I'll keep you posted.

Image: Cristiano Betta on Flickr.