CSPI's Most Outrageously Unhealthy Restaurant Meals
By Candy Sagon , August 26, 2015 04:36 PM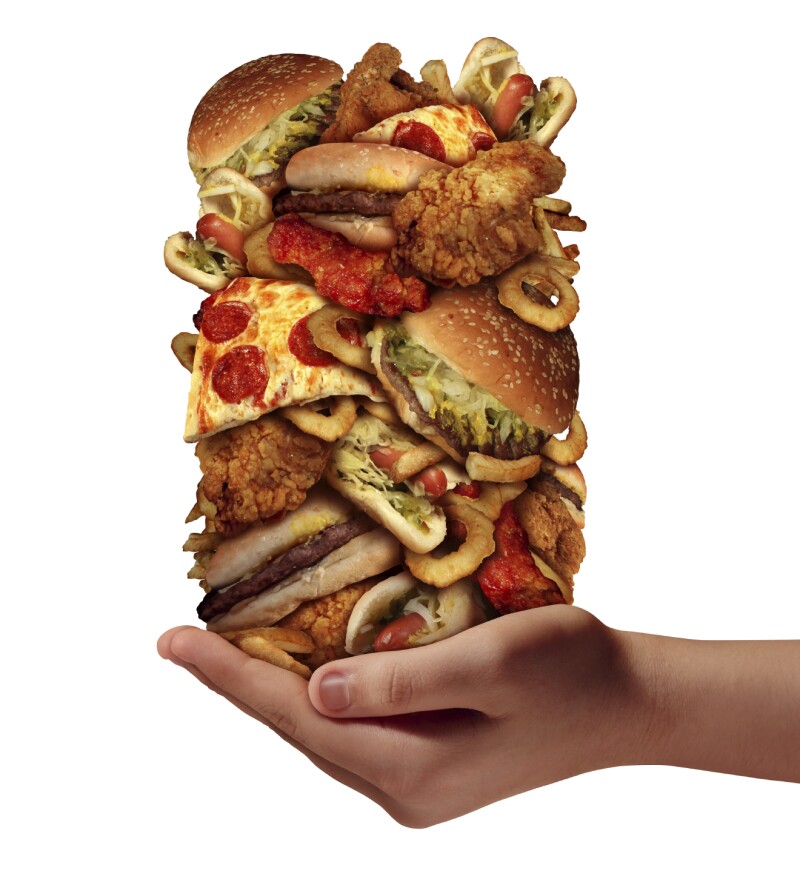 En español | Every year the Washington, D.C., consumer-watchdog group Center for Science in the Public Interest ( CSPI) takes a look at menus from the country's top chain restaurants and figures out which meals are so mind-blowingly unhealthy, they deserve some kind of dishonorable mention.
Hence, this year's list of "Xtreme Eating" meals — those with shocking amounts of calories, fat and sodium, which contribute to the nation's problems with obesity, diabetes and other diet-related diseases, said Paige Einstein, a registered dietitian who led the research.
10 Top U.S. cities for foodies »
Many restaurant meals pack around 1,000 calories, but the ones on this list weigh in at around 2,000 calories — an entire day's worth of food at one sitting.
"Restaurants really just need to do a better job of offering lower-calorie options," Einstein told the Chicago Tribune. Ironically, two chains that do offer lighter options — IHOP, with its Simple & Fit menu, and The Cheesecake Factory, which has a SkinnyLicious menu — also made CSPI's list for their other over-the-top entrées.
If you're going out to eat and want to keep calories, salt and fat in check, CSPI has these recommendations: Order a thin-crust pizza instead of a thick, topping-heavy, hand-tossed or pan pizza; a small, leaner fillet or sirloin steak over the fattier New York strip, prime rib or rib eye; and broiled, steamed, baked or grilled seafood over fried seafood.
Also, these portions are humongous and (we hope) are meant to be shared. So share! It will save you both money and calories. Or take half home.
Read the latest discoveries, exercise and memory-sharpening tips, health care reform and more! — AARP Health Newsletter »
Here are some of the "dis-honorees" on this year's Xtreme Eating list, published in the June issue of CSPI's Nutrition Action Newsletter.
IHOP's Chorizo Fiesta Omelette The omelet alone, made with chorizo sausage and pepper-jack cheese, and topped with sour cream, has 1,300 calories. But it comes with three buttermilk pancakes (or hash browns, toast or fruit). With the pancakes and four tablespoons of syrup, this breakfast has a day's worth of calories (1,990) and two days' worth of saturated fat (42 grams).
Dickey's Barbecue Pit's 3 Meat Plate For this combo meal, CSPI chose Polish sausage, pork ribs and beef brisket, and sides of Fried Onion Tanglers and mac and cheese, plus the free roll, pickles, onions and a 32-ounce (the only size offered) sweet tea. Diners can also have as much free soft-serve ice cream as they want. With just one half-cup of ice cream in a cone, this 2,500-calorie meal has 49 grams of saturated fat and 4,700 milligrams of sodium (about 2 1/2 to 3 days' worth), plus 29 teaspoons of sugar. CSPI says it's like eating three Big Macs with five Vanilla Cones.
The Cheesecake Factory's Louisiana Chicken Pasta This Parmesan-crusted chicken from repeat offender The Cheesecake Factory is served over pasta with mushrooms, peppers and onions in a spicy New Orleans sauce. At a hefty 1½ pounds, it has 2,370 calories (more than a day's worth), 80 grams of saturated fat (a four-day supply) and 2,370 milligrams of sodium. It's the equivalent of two orders of fettuccine Alfredo plus two breadsticks at Olive Garden.
Sonic's Pineapple Upside Down Master Blast A 32-ounce cup filled with vanilla ice cream, pineapple and "salted caramel & pie crust pieces," this is topped with several inches of whipped cream. It has 2,020 calories, 61 grams of saturated fat (three days' worth), 4½ grams of trans fat (over two days' worth) and about 29 teaspoons of added sugar. That's the same calories of roughly four Dairy Queen Banana Splits.
Get discounts on prescriptions, health exams, eye care and more — AARP Member Advantages »
Steak 'n Shake's 7x7 Steakburger 'n Fries This burger from the midnight-to-6 a.m. Up All Night menu features seven beef patties and seven slices of cheese, plus a side of fries, totaling 1,570 calories and more than two days' worth of saturated fat. With a 960-calorie Chocolate Fudge Brownie Milkshake, the grand total comes to 2,530 calories, 68 grams of saturated fat, more than 5,000 milligrams of sodium and 26 teaspoons of added sugar. It's like sitting down to four 9-ounce Outback Steakhouse sirloin steaks, each topped with two half-cup scoops of Breyers Chocolate Ice Cream.
Outback Steakhouse's Herb Roasted Prime Rib dinner If you eat this 16-ounce prime rib, with a dressed baked potato and classic blue cheese wedge, plus half of the bread on the table with a little butter, you've consumed 2,400 calories, 71 grams of saturated fat and 3,560 milligrams of sodium. It's the same as eating three Outback 10-ounce rib eye steaks, each served with garlic mashed potatoes.
Photo: wildpixel/iStock
Also of Interest

See the AARP home page for deals, savings tips, trivia and more.