Don't Rush: Long, Slow Walks Cut Stroke Risk
By Candy Sagon , November 18, 2013 10:31 AM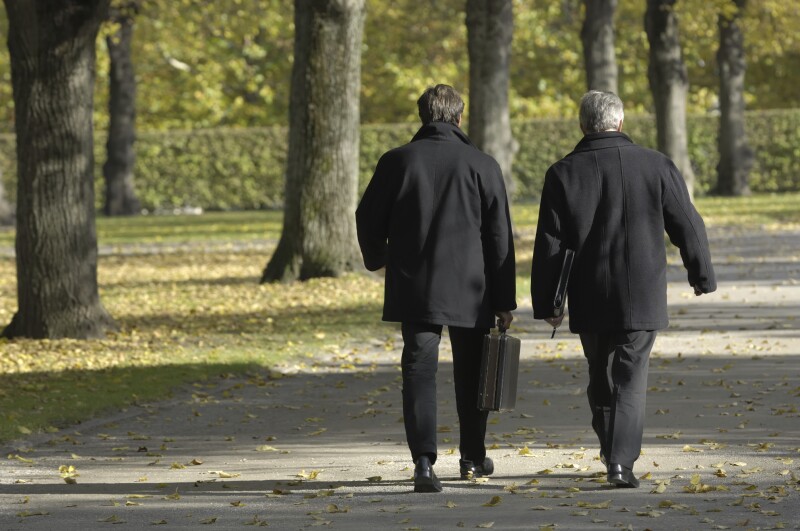 If a new British study is right, slow and steady wins the (health) race for older men trying to lower their risk of stroke.
According to researchers, it wasn't how fast the men walked, but how long and how often they walked. Long daily strolls were much more important than short brisk walks.
In the study of 3,435 men ages 60 to 80, researchers found that walking for an hour or two a day (or eight to 14 hours a week) cut the risk of stroke by a third, while walking three hours or more daily (about 22 hours a week) lowered the risk by two-thirds.
>> Sign up for the AARP Health Newsletter
To put it another way, if you took 1,000 men who usually walked eight to 14 hours a week and followed them for 10 years, 55 would have a stroke, compared to 80 strokes among 1,000 men who walked zero to three hours a week, explained study author Barbara Jefferis, Ph.D., senior research associate in the Department of Primary Care and Population Health at University College London in the U.K.
The study also found that the pace of walking didn't matter, Jefferis added in a prepared statement. "The total time spent walking was more consistently protective against stroke than walking pace; overall it seemed that accumulating more time walking was most beneficial."
She said that walking an hour a day, whether to do errands, around the shopping mall or walking a pet, "could be an important part of stroke prevention strategies in older people."
The study was published in the online edition of the American Heart Association journal Stroke on Nov. 14.
Photo by xyn06/iStock
>> Get discounts on health products and services with your AARP Member Advantages.
Also of Interest

See the AARP home page for deals, savings tips, trivia and more