From Fat to Fit (and Fun)
By Kate Hays, September 23, 2011 05:31 PM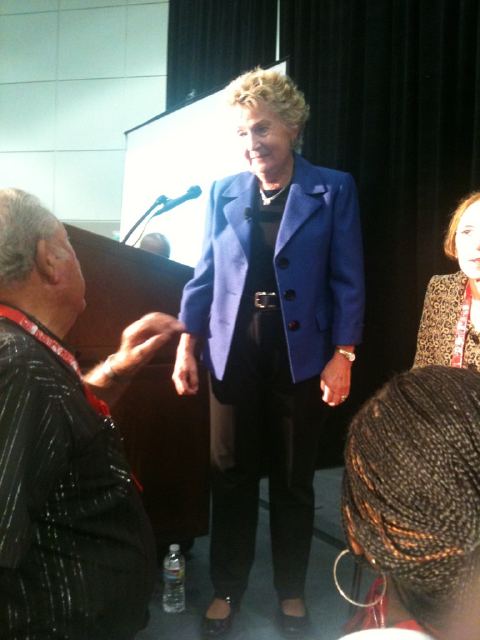 It takes about 5 seconds to figure out that Carole Carson is a force of nature.

I have had the honor of getting to know Carole as a blogger for the health portfolio. Her big ideas and dreams are inspiring, whether she's talking about her past as a start up and turnaround guru (at one point she owned 30 Super Cuts franchises), to fitness and healthiness guru, who inspired more than 1,000 people in her community to join her to get fit. They lost 4 tons of weight in 8 weeks. See what I mean? Force of nature.

Now, Carole doesn't preach dieting; far from it, you probably shouldn't even mention the word around Carole. She's not a fan. Nor is she a fan of any kind of quick-fix weight-loss pills, supplements, or otherwise. But she is a fan of getting fit and healthy.

Today at Life@50, she shared what she believes is the key to Fat to Fit success: the 3Fs. Friends, fun and fitness are the secret sauce ingredients for a new, healthy life.

If you're thinking about getting fit, check out our Fat to Fit community, and other AARP fitness resources, and look for her posts on the AARP blog every Friday morning.