ICU Brain Effect: A Long Stay Causes Dementia
By Candy Sagon , October 04, 2013 09:20 AM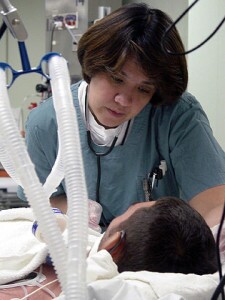 A long stay in a hospital's intensive care unit, where patients are often heavily sedated, seems to have a traumatic effect on brain function for as long as a year after patients leave the hospital, new research finds.
The study, published Wednesday in the New England Journal of Medicine, found that one out of three ICU patients suffers mental effects similar to moderate traumatic brain injury, and one in four has impairments similar to a mild stage of Alzheimer's disease. These effects occurred no matter the patient's age, gender or preexisting health problems.
>> Stay sharp with help from the AARP Brain Health Center
What did seem to play an important role was the delirium that patients experienced while in the ICU. The longer the delirium, the worse the problems with thinking and memory after the patient was discharged. Delirium has been associated with atrophy, inflammation and other changes in the brain, researchers noted.
Also, prolonged sedation may worsen delirium. E. Wesley Ely, M.D., senior author of the study and founder of Vanderbilt's ICU delirium and cognitive-impairment study group, said that some ICU-related brain injury could be prevented if the duration of delirium could be shortened.
Hospitals need to "make a culture shift in how they handle their sickest patients in the ICU," Ely told the Tennessean newspaper.
The researchers conducted the study on 821 subjects, ranging in age from 18 to 99, admitted to Vanderbilt University Medical Center and Saint Thomas Hospital in Nashville. According to the study, only 6 percent had preexisting cognitive impairment, and 74 percent developed delirium during their hospital stay.
Patients were given cognitive tests at three months and one year after discharge. After three months, 40 percent had test scores equivalent to those of patients who had experienced moderate traumatic brain injury, and 26 percent had scores similar to those who have mild Alzheimer's. After a year, scores still showed that 34 percent had scores reflecting brain injury, and 24 percent had Alzheimer's-like scores.
>> Sign up for the AARP Health Newsletter
Ely urged changes to how ICU patients are treated, including weaning them carefully from sedatives, waking them regularly to see if they can breathe on their own sooner, and getting them out of bed and moving as soon as possible, the Wall Street Journal reported.
Study coauthor Pratik Pandharipande, M.D., a professor of anesthesiology and surgery at Vanderbilt, said physicians also might consider how to best prepare a person mentally, as well as physically, to leave the hospital.
Perhaps toward the end of a patient's ICU stay, he told HealthDay, "we should start doing cognitive rehabilitation at the same time we provide physical rehabilitation."
Photo: commons.wikimedia.org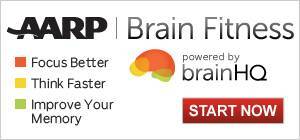 Also of Interest

See the AARP home page for deals, savings tips, trivia and more