Linda Ronstadt: New Parkinson's Therapies May Help You to Sing
By Candy Sagon, August 27, 2013 10:55 AM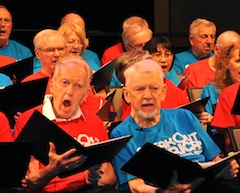 "No one can sing with Parkinson's disease. No matter how hard you try," lamented legendary singer Linda Ronstadt, who was recently diagnosed with the condition. That may be true for Ronstadt, but speech pathologists and other Parkinson's experts say there is enormous hope for most people.

"It made me very sad to hear her say that," says Samantha Elandary, founder and CEO of the nonprofit therapy group Parkinson Voice Project in Dallas, which has helped patients to sing. "Twenty years ago, speech therapy didn't work for Parkinson's patients. But now we know that voice treatment does work, but it has to be a specific kind."

Whether it could help someone of Ronstadt's stature regain her full singing range is unclear, but vocal therapy "is very effective," says neurologist Zoltan Mari, M.D., interim director of the Parkinson's Disease and Movement Disorders Center at Johns Hopkins University medical school in Baltimore.

Parkinson's is a progressive neurological disease that typically affects people in their early 60s, Mari says.

It slowly strips away patients' motor abilities, affecting their movement, balance, facial expression and ability to speak. It's a disease that frustrates both doctors and patients because it's difficult to diagnose in its early, mild stages, and hard to treat once it has progressed.


Ronstadt told AARP that her symptoms began eight years earlier, but she attributed them to other causes. She was "completely shocked" when she finally saw a neurologist and he told her the diagnosis.

Contest: Share your favorite one-tank road trip for a chance to win $100

Researchers continue to look for "the Holy Grail," as Mari calls it - medication that can prevent or at least slow the disease's advance, but so far "not much is available," he says. Drugs can help mask symptoms so patients are able to function better, but they don't improve the disease itself.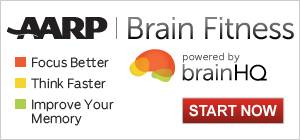 Exercise does seem to play a positive role, he notes, including the type of muscle training used in specialized vocal and physical therapy. "Speech and physical therapy is poorly recognized for its benefits" to Parkinson's patients, he says. "Too often doctors just prescribe drugs."

Elandary, a speech-language pathologist who helps people with voice disorders, says her group works with Parkinson's patients to help them strengthen the throat muscles used for speaking, singing and - most important - swallowing. Losing the ability to swallow "can be life threatening," she says.

Much of the Parkinson Voice Project's therapy is based on the work of voice-disorder expert Daniel R. Boone, Ph.D., a professor emeritus of speech, language and hearing sciences at the University of Arizona. Therapy lasts about four weeks, but Elandary says most patients begin to see improvement within days - a result that Mari confirms is the case at the Johns Hopkins center as well.

Patients must keep up the exercises to maintain improvement, she adds.

The Parkinson Voice Project is also holding workshops to train speech-language pathologists from around the country in how to help Parkinson's patients. "They don't teach them this in grad school, and they should," Elandary adds. The next workshop is Oct. 18-19.



Phtoto: Courtesy Parkinson Voice Project



Also of Interest

Join AARP: Savings, resources and news for your well-being


See the AARP home page for deals, savings tips, trivia and more