Put Down the Diet Soda, Ladies. It's Bad for Your Heart
By Candy Sagon , April 02, 2014 08:36 AM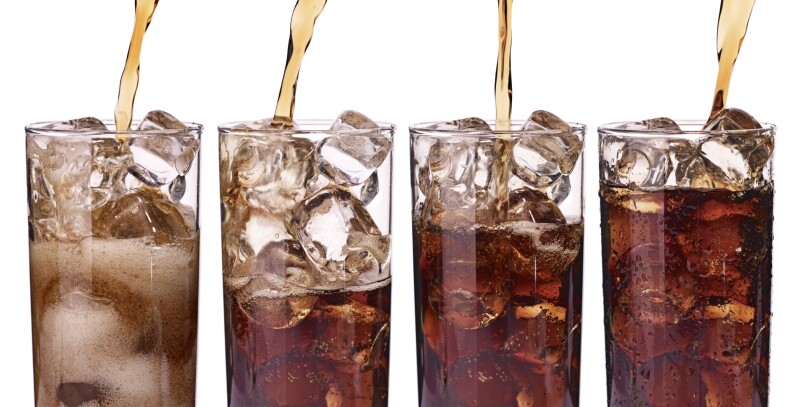 Healthy, postmenopausal women who drink two or more diet sodas a day are at a higher risk for heart attack, stroke and even death, according to a large new national study.
The research looked at diet-soda intake and heart health in nearly 60,000 women participating in the national Women's Health Initiative Observational Study, which investigates health risk factors for women ages 50 to 79. The average age of the women in this study was nearly 63, and none had a history of heart disease when the study began.
Compared with women who never or only rarely drank diet drinks, researchers found that those who had two or more a day were 30 percent more likely to suffer cardiovascular problems and 50 percent more likely to die from a heart-related disease.
>> Sign up for the AARP Health Newsletter
"This is one of the largest studies on this topic, and our findings are consistent with some previous data, especially those linking diet drinks to the metabolic syndrome," a group of risk factors that make diabetes and heart disease more likely, study leader Ankur Vyas, M.D., a cardiovascular-disease expert at the University of Iowa Hospitals and Clinics, said in a statement.
The research was presented this week at the American College of Cardiology's 63rd annual scientific session in Washington, D.C.
The women filled out a questionnaire detailing what diet sodas and diet fruit drinks they had consumed over three months. Nine years later, researchers found that heart problems - such as congestive heart failure, stroke, peripheral artery disease, heart attack or cardiovascular death - occurred in 8.5 percent of women (about 5,100) who drank a minimum of 14 drinks a week, compared with 6.8 percent (about 3,900) in those who consumed only one to four drinks per week.
Even after researchers adjusted the data for factors like weight, smoking, hormone therapy and physical activity, the association between a heavy diet-drink habit and heart problems persisted.
Still, as Vyas told NBC News, "we only found an association, so we can't say that diet drinks cause these problems." He also noted that the women who drank the most drinks were more likely to smoke, to be overweight, to have diabetes and to have high blood pressure.
Previous studies have found artificially sweetened drinks to be associated with weight gain in adults and teens and a higher risk of stroke.
>> Get discounts on health services with your AARP Member Advantages.
The American Beverage Association, a lobbying group for the soft drink industry, stressed in a response to the study that the research doesn't show that diet drinks cause heart disease. The group pointed out that the age of the women in the study also puts them at greater risk of heart disease, per both federal data and the American Heart Association.
The study comes as a new report finds that U.S. soda sales have dropped to their lowest level in nearly 20 years. Soda sales fell 3 percent last year, although Coke and Diet Coke remain the two top- selling brands, according to "Beverage Digest," an industry newsletter. "Digest" editor John Sicher told Reuters that sales of diet sodas, in particular, have been hit by worries about the healthfulness of artificial sweeteners.
Photo: StudioThreeDots/iStock
Also of Interest

See the AARP home page for deals, savings tips, trivia and more