Report Shows Americans Getting (a Little) Healthier
By Candy Sagon, December 10, 2015 10:45 AM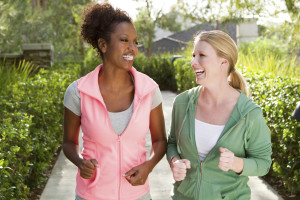 A new report shows Americans are getting better at smoking less, exercising more and reducing deaths from heart disease, but the past year has also brought an alarming rise in the rate of drug deaths, obesity and diabetes.

The 26th annual America's Health Rankings by the United Health Foundation found a 4 percent jump in drug-related deaths, both from illegal and prescription drug abuse, and an obesity rate that has more than doubled in the past 15 years.

Get discounts on prescriptions, health exams, eye care and more — AARP Member Advantages »

It also ranked the healthiest — and not-so-healthy — states, with Hawaii taking the No. 1 spot as healthiest state for the fourth time, and Louisiana ranked as the unhealthiest state.

In addition, the data revealed a growing health gap between adults with less than a high school education versus those with a college education, Rhonda Randall, senior adviser to United Health Foundation, said in an email: "When we look closely at these numbers, what emerges is a picture of two very different populations."

Given these results, "it's important for us to design public health interventions that work across a wide range of demographics to ensure we don't leave any populations behind," she said.

Among the healthy successes:

Less smoking The number of adult smokers continues to decline, dropping 5 percent in the past year, to 18 percent of adults. Compare that to 1990, when nearly 30 percent of adults smoked. Smoking, however, is four times greater (27.9 percent) among those with less than a high school education, compared with college graduates (7.1 percent), Randall said.
More exercise More adults are making an effort to be active. Sedentary behavior dropped 11 percent last year.
Fewer cardiovascular deaths The rate of deaths from heart disease continues to decline. In the past 10 years, the rate has decreased 23 percent.
Fewer preventable hospitalizations among people 65-plus Hospitalizations for preventable causes continue to decline among Medicare beneficiaries, dropping 8 percent last year. The rate has plummeted 30 percent since 2001.


And now the bad news:

Rising drug deaths In the past year, deaths from illegal or prescription drug abuse rose 4 percent, from 13 to 15 deaths per 100,000 Americans. The five states with the highest number of drug deaths were West Virginia, New Mexico, Kentucky, Nevada and Utah.
Increasing obesity In the past two years, obesity increased 7 percent, to 29.6 percent of adults. In 1990, obesity impacted less than 12 percent of the adult population. Obesity was highest (36.6 percent) among those with less than a high school education and lowest (22.3 percent) among college graduates, Randall noted.
More early deaths The premature death rate measures the rate of deaths before age 75. After a decline in these early deaths for more than a decade, the rate has stalled for the past three years.
More diabetes Self-reported diabetes continues to increase, now reaching 10 percent of American adults. Twenty years ago it occurred in 4.4 percent of the population.


How would you put $10,000 to work? Sharpen your job skills and enter for a chance to win the big prize! Ends 1/31/16. No purchase necessary. See official rules »

How the states ranked in 2015:

The healthiest states: Hawaii, Vermont and Massachusetts were the top three, with Minnesota and New Hampshire moving back into the top five this year, at fourth and fifth place, respectively. Hawaii scored well for having low rates of obesity and preventable hospitalizations.

The unhealthiest states: Louisiana ranked 50th for 2015, with Mississippi at 49th, followed by Arkansas, West Virginia and Alabama, together finishing as the five least healthy states.

Most improved state: North Carolina rose six spots, to 31 from 37. The state's improvement was largely due to a decline in sedentary behavior, as well as increases in vaccine rates among children and teens.

Photo: digitalskillet/iStock

Also of Interest

See the AARP home page for deals, savings tips, trivia and more.