Sugar, Servings and Calories: A Food-Label Makeover
By Candy Sagon , February 27, 2014 02:07 PM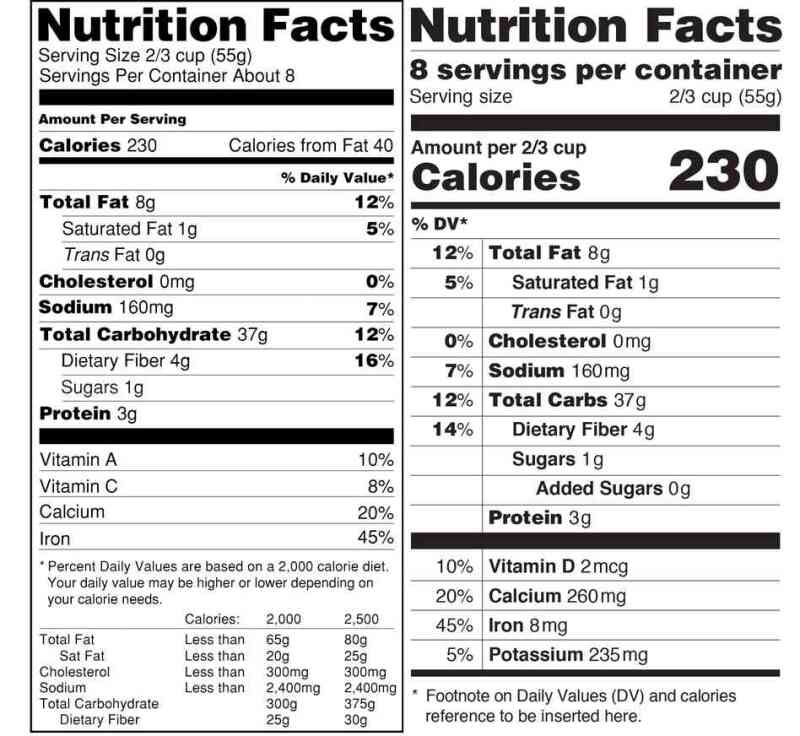 After two decades, the nutrition labels on the food products we buy are getting a much-needed update, with proposed changes that provide a more realistic picture of the serving size, calories and added sugar those products contain.
The changes were unveiled today at the White House as part of the fourth anniversary of the first lady's Let's Move! antiobesity campaign.
For consumers, the new labels could serve up a major reality check: The serving size for ice cream, for example, has been an absurd 1/2 cup - really, does anyone ever eat only 1/2 cup? - but will now be a more realistic 1 cup. A single muffin, which of course only one person eats, will be labeled as one serving instead of two. And that 20-ounce bottle of soda, typically drunk in one sitting, will be labeled as one serving, not two or more.
"By law, the label information on serving sizes must be based on what people actually eat, not on what they 'should' be eating," the Food and Drug Administration said in a statement.
The number of calories will also be more prominent on the proposed new labels, and consumers will be able to see how much added sugar a product contains, information health advocates see as key in fighting obesity.
>> Sign up for the AARP Health Newsletter
Health advocates are already greeting the new labels with praise. "These changes should make the label easier for everyone to understand and use," Marion Nestle, a professor of nutrition at New York University, wrote on her blog, Food Politics.
The food industry, which is expected to object to some of the changes, issued a cautious response. "It is critical that any changes are based on the most current and reliable science. Equally as important is ensuring that any changes ultimately serve to inform and not confuse consumers," Pamela Bailey, president and CEO of the Grocery Manufacturers Association, said in a statement.
You won't see the new labels on products immediately. The FDA will take public comments on the proposed redesign for 90 days and the changes will be phased in gradually, but here are some of the most significant proposed changes.
No more "calories from fat" Labels will still have "total fat," "saturated fat" and "trans fat" information, but "calories from fat" will be removed because research shows that the type of fat is more important than the amount.
Information about "added sugars" This will be added to help consumers understand how much sugar has been added by the manufacturer. Added sugars is another way of saying "empty calories."
More realistic serving sizes and calorie counts First established 20 years ago, serving sizes are now going to reflect what we actually eat in one sitting. Plus, the calorie amount will be for the entire package - meaning some counts will go up (the calories for a 20-ounce soda, for example, typically consumed in a single sitting, would have calories for the entire bottle), and others will go down (the calories for a 6-ounce carton of yogurt, which had listed calories for an 8-ounce serving).
Updated nutrient values Manufacturers must declare the amount of potassium and vitamin D because health experts now consider them to be "nutrients of public health significance." Calcium and iron would continue to be included, while including amounts of vitamins A and C would be voluntary.
Two columns, one for "per serving" and one for "per package" This applies to products that are larger and could be consumed in either one or multiple sittings - for example, a 24-ounce bottle of soda or a pint of ice cream. This way people could clearly understand how many calories they're eating if they (unwisely) eat the entire package in one sitting.
Bigger, bolder information To make sure they are easier to read, calories and serving-size information on labels will be larger and more prominent, as will nutrient facts.
Photo: Courtesy U.S. Food and Drug Administration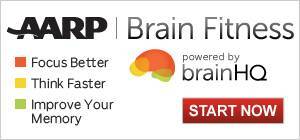 >> Get discounts on health services with your AARP Member Advantages.
Also of Interest

See the AARP home page for deals, savings tips, trivia and more