Vitamin D Pills: Many Labels Can't Be Trusted
By Candy Sagon, February 15, 2013 08:57 AM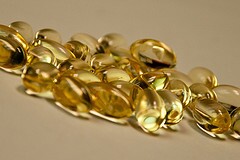 If you need to take a vitamin D supplement, be aware you may be getting far less or far more than the label shows, a new study shows.

Researchers found that off-the-shelf pills from 12 different manufacturers plus two from specialty compounding pharmacies contained from a minuscule 9 percent to a whopping 146 percent of the amount listed on the label (which ranged from 1,000 to 10,000 international units [IU]).

Not only was there variation among different brands and manufacturers, researchers said in a statement, but also among different pills from the same bottle, according to the study published Monday in the journal JAMA Internal Medicine.

About the only bright note in the study was that pills from the one manufacturer with a USP-verified emblem on the label provided very close to the label dose.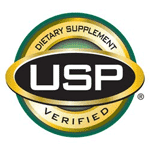 A USP emblem means the supplement was verified by the U.S. Pharmacopeial Convention, an independent, federally recognized organization that sets standards and certifies supplements for companies that allow their products to be tested. The USP-verified pills in the study were within 6 percent of the listed dose, a variation that doctors deem acceptable.

"Consumers buying those products can be more assured that what they're getting in their pills is what's labeled," lead author Erin LeBlanc, M.D., from the Kaiser Permanente Center for Health Research in Portland, Ore., told Reuters.

(The USP website lists the USP-verified supplement brands.)

Vitamin D is essential for bone health and may provide some protection against dementia, but most people get enough from food (fish, eggs, fortified milk), sunshine or daily multivitamins. The current recommended daily amount is 600 IU through age 70, and 800 IU for those who are 71 or older.

LeBlanc said inaccurate supplement labels pose the biggest worry for people who have low vitamin D levels. "If they are consistently taking a supplement with little vitamin D in it, they could face health risks."

Americans spend nearly $30 billion on supplements annually. Unlike drug companies, however, supplement makers are not required to prove their products are safe and effective before selling them. The U.S. Food and Drug Administration (FDA) can inspect supplement plants for clean manufacturing practices, USA Today reported, but the FDA does not test every product or check labels for accuracy.

Photos:

Top left: LifeSupercharger /flickr

Right: usp.org