Annoying? Unnecessary? Waking Patients for Vitals
By Candy Sagon , July 03, 2013 07:49 AM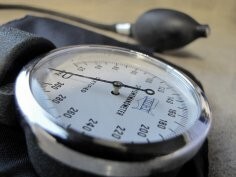 Ask anyone who's spent time in a hospital: One of the most annoying things is how the nurses wake you during the night to check your vital signs. Wouldn't it be better for our health to let us sleep?
Yes, says a new study, confirming what patients have groused about since 1893, when this practice first started.
According to research published online Monday in the journal JAMA Internal Medicine, low-risk patients may heal faster and have a better attitude during their hospital stay if they are left alone and allowed to sleep, HealthDay News reported.
Study author Dana Edelson, M.D., with the Department of Medicine at the University of Chicago, analyzed data on more than 54,000 patients at one hospital. She found nearly half the patients awakened for late-night vital-sign checks were extremely unlikely to suffer a medical emergency in the next 24 hours.
"Given what we know about sleep disruptions and how detrimental they are to actual clinical outcomes, we would hypothesize that decreased sleep interruptions in this low-risk patient population would improve outcomes," Edelson said.
Nurses have been checking patients every four hours for things like blood pressure, pulse, breathing rate and temperature since the days of Florence Nightingale, Edelson said. "But we have much more data available to us now than before, and using that data to figure out how to best allocate our resources makes a lot of sense to me."
She suggests that hospitals use an early-warning score to determine which patients would benefit from fewer vital-sign checks.
An official with the American Hospital Association told HealthDay News, however, that patients would undoubtedly need to be reassured that any change in vital-sign monitoring was being done so they could sleep better: "You don't want [patients] to think you're neglecting them."
Photo: flickr.com
Also of Interest

Join AARP: Savings, resources and news for your well-being
See the AARP home page for deals, savings tips, trivia and more