Want To Live Longer? Drink Coffee
By Candy Sagon , May 17, 2012 08:00 AM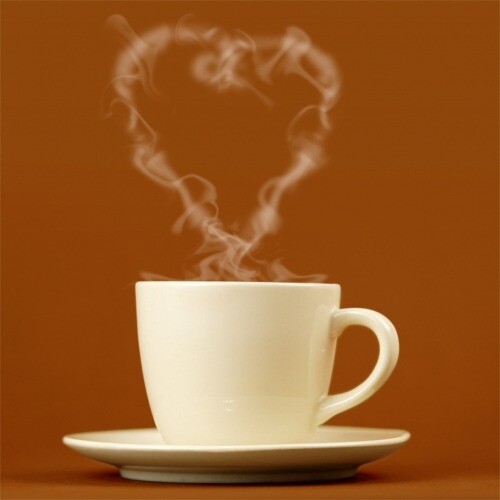 Here's some sweet news to add to your morning coffee: Regular coffee drinkers are likely to live longer, says the largest study ever done on the subject.
Even better, it doesn't matter whether you drink regular or decaf.
To examine the relationship between coffee and health, researchers with the National Institutes of Health looked at the coffee drinking habits of more than 400,000 AARP members ages 50 to 71 between 1995 and 1996, then followed them until 2008.
Those who drank coffee had a lower risk of dying from a variety of diseases.
The results were published online today in the New England Journal of Medicine.
The findings should reassure those who may have worried that drinking coffee had some health drawbacks.

"Our study suggests that's really not the case,"  lead researcher Neal Freedman of the National Cancer Institute told the Associated Press. "There may actually be a modest benefit of coffee drinking."

To be clear, however, the study didn't discover exactly what in coffee might make people live longer, only that people who drink coffee tend to be healthier. The findings were based strictly on an association between people's habits and their resulting health.
But with such a large number of subjects, as well as more than a decade of follow-up and enough deaths to compare, "this is probably the best evidence we have" and are likely to get, Frank Hu of the Harvard School of Public Health said. He was not involved in the study, but had led a previous one that also found coffee beneficial.
Most of the subjects in the study drank two to three cups of coffee daily. About 42,000 drank no coffee and about 15,000 drank six cups or more a day.
Ironically, many of the regular coffee drinkers' habits seemed to indicate they would be more likely to die sooner: They were more likely to be smokers, to eat more red meat and fewer fruits and vegetables, exercise less and drink more alcohol -- all behaviors associated with poor health.
But once researchers took those things into account, it became obvious that each cup of coffee helped lower the risk of dying from various diseases, including diabetes, heart disease, respiratory disease, stroke, infections and even injuries and accidents.
By 2008, men who had two or three cups a day were 10 percent less likely to die at any age; for women, it was 13 percent.
Even a single cup a day lowered the risk of death a little -- 6 percent in men and 5 percent in women. The strongest effect was in women who drank four to five cups a day -- they had a 16 percent lower risk of death.
Not everyone is rushing to the espresso bar over the study.
Cardiologist Steve Nissen of the Cleveland Clinic told USA Today the study "is not scientifically sound" because it only asked people about their coffee drinking habits once during the 13 years and didn't include medical information that affects longevity, such as cholesterol or blood pressure levels.
Study author Freedman agrees that the results don't definitively prove that coffee makes people live longer. On the other hand, it provides some assurance that coffee doesn't cut your life short, either.
"It's estimated there are 1,000 or more compounds in coffee,'' Freedman told the New York Times. "All of these could affect health in different ways. It might be due to one of the many compounds in coffee, or a number of them working together."
In other health news:
Does this shoe make my butt look...the same?  If you bought those Skechers shoes that claimed they could help tone your butt and legs, the Federal Trade Commission says the company deceived customers, NPR reports. The shoes are no better than any other athletic shoes. The company has agreed to pay $40 million to settle claims, so if you bought a pair, you can apply for a refund here.
Popular antibiotic may raise risk of sudden death. The New York Times reports that a widely used antibiotic -- azithromycin, also known as Zithromax or a Z-pack -- may increase the likelihood of sudden death in adults who have heart disease, diabetes, a previous heart attack or who have had bypass surgery or stents implanted. The increased odds of death are small, but significant enough that the authors of the new study say doctors should consider prescribing a different drug, like amoxicillin, for high-risk patients.
Nasal steroid sprays cut sinus infection symptoms slightly. A new review of research finds that nasal spray steroids, taken for three weeks, help to shorten the length of time that people feel the pain and congestion from a sinus infection, Reuters reports. The effect isn't huge, said researchers, but the sprays -- like Flonase and Nasonex -- may speed up the course of the illness.
Photo credit: chancematters.blogspot.com