What's Good for the Heart Is Good for the Brain
Two new studies published in the journal Neurology in the past week - and dozens over the years - seem to suggest that heart health and brain health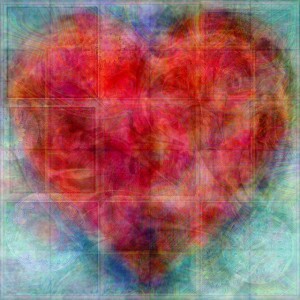 are inexorably linked. The first study, published last week, found that older people with hardening of the arteries are more likely to have beta-amyloid plaques on their brains. The other, published yesterday, found that people with high blood sugar are more likely to have memory problems.
Sign up for the AARP Health Newsletter .
In the first study, scientists looked at 91 people with an average age of 87 who did not have dementia. The researchers used scans to measure plaques in the brains and measured the stiffness in the participants' arteries two years later. Those who had the stiffest arteries had the most plaques and were more likely to have white-matter lesions in the brain - which are linked to a higher risk of dementia and stroke. Although it's unclear whether these plaques cause Alzheimer's disease, their presence is considered a hallmark of the disease.
>> Stay sharp with help from the AARP Brain Health Center
Lead author of the study, Timothy Hughes, says this research helps explain the link between high blood pressure and Alzheimer's disease. "Stiffer arteries cause changes in blood flow in your brain," says Hughes. These changes in blood flow to the brain cause too much force in some parts of the brain, while other parts don't get enough blood flow and suffer from a lack of nutrients, like oxygen. Scientists think toxic amyloid protein is cleared from the brain - possibly during sleep - along channels surrounding the arteries and veins. "It's quite possible that when you have damage to the vessels in the brain, it's preventing amyloid from being cleared," he adds. Hughes was at the University of Pittsburgh when he did the research for this study and is now with Wake Forest School of Medicine in Winston-Salem, N.C.
The second study found a connection between memory problems and higher than normal blood sugar - even among those who don't have diabetes. Researchers in Berlin tested the memory skills and blood sugar levels of 141 participants, age 63 on average, without diabetes. Participants also received brain scans to measure the size of the hippocampus area of the brain, which plays an important role in memory. The scientists found that those with the highest blood sugar levels could recall the fewest words and had a smaller hippocampus.
Get discounts on health products and services with your AARP Member Advantages.
"This study adds to the literature that what's good for the heart is what's good for the brain," Rachel Whitmer, a senior research scientist at the Kaiser Permanente Division of Research, told USA Today.
Credit: qthomasbower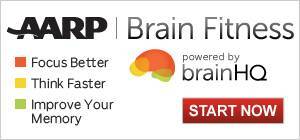 Also of Interest

See the AARP home page for deals, savings tips, trivia and more