What's in Your Wallet? A Whole Lot of Germs
By Candy Sagon , April 25, 2014 03:49 PM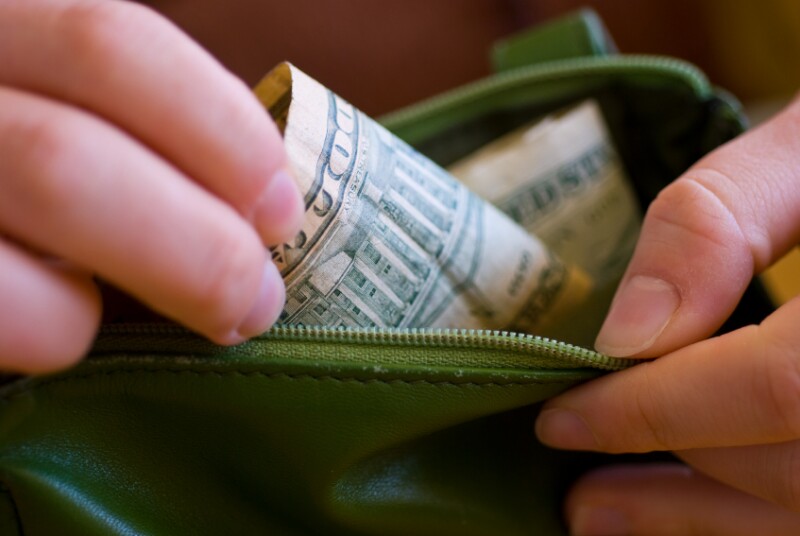 Open your wallet. Pull out a dollar bill. You've just touched more than 3,000 bacteria that have been linked to stomach ulcers, acne, pneumonia and staph infections.
(Thinking about using that plastic credit card more often now?)
These kinds of microbes, which are found on many surfaces, are transferred when we touch things. Money, in particular, gets handed around a lot, say researchers with New York University's aptly named Dirty Money Project.
>> Sign up for the AARP Health Newsletter
The researchers, who are looking at ways disease-causing microbes get spread in our communities, analyzed the genetic material on 80 one-dollar bills that they collected from a Manhattan bank. By using gene sequencing to identify the DNA, they identified many more kinds of bacteria than previous studies in which cells were examined under a microscope.
The results were "quite amazing to us," Jane Carlton, director of genome sequencing at NYU's Center for Genomics and Systems Biology, told the Wall Street Journal. "We actually found that microbes grow on money."
Adding to the problem: People tend to lick their fingers when counting money, she noted. And the absorbent cotton-linen blend paper used to make American bills may act like a germ incubator.
>> Get discounts on health services with your AARP Member Advantages.
That may be why other countries are starting to use a flexible plastic polymer film for their currency. Some studies show the plastic doesn't retain as much bacteria, although research published last year in the journal Antimicrobial Resistance and Infection Control suggested just the opposite.
Suffice it to say, you need to practice good hygiene habits after handling cash. Wash your hands or use sanitizer. Don't lick your fingers to count it.
And for goodness sake, don't put your money where your mouth is.
Photo: kcpetersen/iStock
Also of Interest

See the AARP home page for deals, savings tips, trivia and more