The Surprising Good News About Getting Older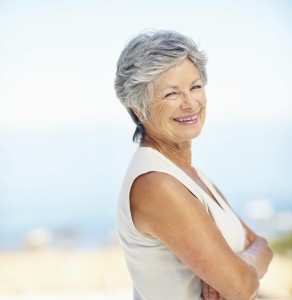 The headline in this morning's Wall Street Journal caught my eye: " We Actually Get Nicer With Age."

Wow! So much for the stereotype of the grumpy old man and the cranky old lady.

According to the article, as people get older, they report increases in positive traits such as conscientiousness, agreeableness and emotional stability. What's more, negative traits - like neuroticism, anger and anxiety - seem to decline. Overall, as we age we become "more responsible, more agreeable and more emotionally stable," according to the Journal.

>> Sign up for the AARP Health Newsletter

The article cited a study that analyzed well-being data from more than 16,000 Australians who were questioned over four years. Researchers found that those who were happy at the beginning of the study generally became more conscientious and more emotionally stable as time went on. Interestingly, they also became more introverted, perhaps because people tend to work on the relationships they have rather than make new friends.

But what about people who are neurotic, narcissistic and argumentative? Can someone like that actually become nicer?

They can, notes one of the study's researchers, Christopher Soto, research psychologist and director of the Colby Personality Lab at Colby College in Waterville, Maine.

"You start by changing the behavior and then, if you can maintain that new behavior over time, it gets encoded," Soto told the Journal.

Ready to try to be nicer? These are some tips to get started, from the Journal piece.





Recognize what you'd like to change. Is there a pattern at work or in your personal life that you would like to be rid of?

Start small. Concentrate first on the negative behavior you think is causing the most trouble. Learn to control that behavior before moving on to others.

Stay committed. New behaviors take time, and you will most likely revert to your old self at times, but don't dwell on the backsliding.

Move forward. Once you've changed one trait or behavior, move on to another one you would like to improve.


>> Get discounts on health services with your AARP Member Advantages.

Soto told the Journal that personality is 50 percent innate and 50 percent learned, which means you can work to push away the grumpy and cranky parts of your personality, and welcome the nice, open, happy traits. Here, then, are more tips from longevity expert Dan Buettner on Giving Yourself a Happiness Makeover.

Photo: GlobalStock/iStock













Also of Interest



See the AARP home page for deals, savings tips, trivia and more