Windows Help Workers Improve Their Health
By Candy Sagon, August 18, 2014 07:00 AM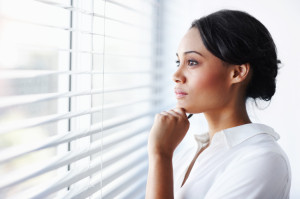 Windows - and the light they let in - make us healthier. That's the basic finding of two new studies, including one that found that employees who worked near windows during the day slept longer at night, got more exercise and had better quality of life than their colleagues toiling away in rooms without windows.

A second study found that nurses whose workstations had natural light had lower blood pressure, communicated more with their colleagues, laughed more and were in a better mood when dealing with patients compared with nurses exposed to only artificial light.

>> 9 Nasty Things You Should Throw Away

It has to do with our body's need for natural light, which increasing evidence finds can improve our sleep at night, as well as our mood, metabolism and alertness during the day, said Phyllis Zee, a neurologist and sleep specialist at Northwestern University's Feinberg School of Medicine, who was senior author on the first study.

Zee and her colleagues had previously found that exposure to early morning light helped people better manage their weight.

"Workers are a group at risk because they are typically indoors often without access to natural or even artificial bright light for the entire day. The study results confirm that light during the natural daylight hours has powerful effects on health," she said in a university news release. The study was published in the Journal of Clinical Sleep Medicine in June.

The study included 49 day-shift office workers - 22 in workplaces with windows and 27 in windowless workplaces - who answered questionnaires about their sleep and life quality; a subset had their sleep, activity and light exposure measured by a special device. The findings underscore the need to design offices that provide adequate natural daylight for workers, the authors said.

>> Get discounts on health services with your AARP Member Advantages.

A second study, by researchers at Cornell University and published in the journal Health Environments Research and Design, found that nurses whose workstations had more exposure to natural light had lower blood pressure; also, these nurses were better able to stay alert and communicate more with coworkers during long shifts, study author Rana Zadeh, an assistant professor of design and environmental analysis at Cornell, said in a university news release. Plus, the nurses were in better moods and laughed more than those without natural light, she noted.

"As a nurse, it's an art to keep your smile, which helps ensure an excellent connection to patients. Designing affordable space that is conducive to the work is a smart way to bring positive mood - like laughter - into the workplace," Zadeh said.

Where adequate natural light isn't feasible, electrical lighting should be provided that helps provide the same beneficial effects to the body's natural circadian rhythms, she added.

The study group included 49 day-shift office workers; 27 in windowless workplaces and 22 in workplaces with windows. - See more at: http://www.northwestern.edu/newscenter/stories/2014/08/natural-light-in-the-office-boosts-health.html#sthash.ZeS25G9l.dpuf
Photo: Squaredpixel/iStock



>>Next: Cool It - Lower Temps May Help You Lose Weight

Also of Interest



See the AARP home page for deals, savings tips, trivia and more



Workers without windows reported poorer scores than their counterparts on quality of life measures related to physical problems and vitality, as well as poorer outcomes on measures of overall sleep quality and sleep disturbances. - See more at: http://www.northwestern.edu/newscenter/stories/2014/08/natural-light-in-the-office-boosts-health.html#sthash.ZeS25G9l.dpuf
Office workers with more light exposure at the office had longer sleep duration, better sleep quality, more physical activity and better quality of life compared to office workers with less light exposure in the workplace - See more at: http://www.northwestern.edu/newscenter/stories/2014/08/natural-light-in-the-office-boosts-health.html#sthash.ZeS25G9l.dpuf
Office workers with more light exposure at the office had longer sleep duration, better sleep quality, more physical activity and better quality of life compared to office workers with less light exposure in the workplace - See more at: http://www.northwestern.edu/newscenter/stories/2014/08/natural-light-in-the-office-boosts-health.html#sthash.ZeS25G9l.dpuf
Office workers with more light exposure at the office had longer sleep duration, better sleep quality, more physical activity and better quality of life compared to office workers with less light exposure in the workplace - See more at: http://www.northwestern.edu/newscenter/stories/2014/08/natural-light-in-the-office-boosts-health.html#sthash.ZeS25G9l.dpuf
Office workers with more light exposure at the office had longer sleep duration, better sleep quality, more physical activity and better quality of life compared to office workers with less light exposure in the workplace - See more at: http://www.northwestern.edu/newscenter/stories/2014/08/natural-light-in-the-office-boosts-health.html#sthash.ZeS25G9l.dpuf