Oliver Sacks: He Explained the Mind's Oddities to Us
By Patrick Kiger, August 31, 2015 02:40 PM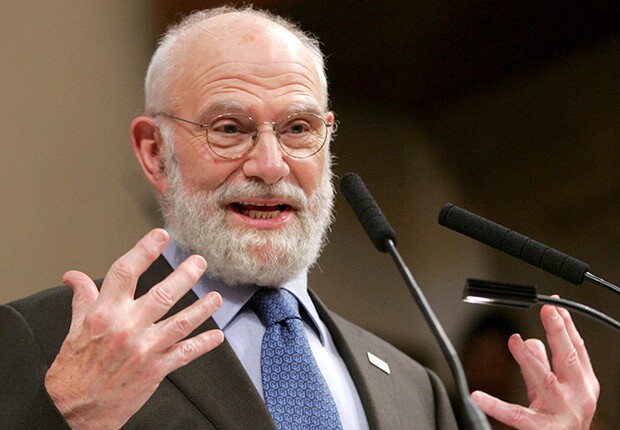 Oliver Sacks was perhaps the only neurologist to inspire a hit Hollywood film, 1990's Awakenings starring Robin Williams. The movie was based on Sacks' 1973 memoir about his work with encephalitis patients, one of 14 books by the physician and professor turned author, who passed away Aug. 30 at age 82 in New York City having helped millions of readers understand the myriad peculiarities and wonders of the human brain.

Fa mous People We've Lost in 2015 »

Sacks himself had more than a few quirks. Here are some intriguing facts about him.

As a child, he helped his mother, a surgeon, perform dissections at home.
He took a physiology essay exam at Oxford while drunk, did so well that he was awarded a prize, spent the money on a 12-volume set of the Oxford English Dictionary, and read it in its entirety.
He was a daredevil motorcyclist and an avid weightlifter.
He experimented with LSD, and for a time was addicted to amphetamines.
Sacks suffered from prosopagnosia, a perceptual disorder that interfered with his ability to recognize faces.
He received an estimated 10,000 letters a year, but said that he replied only to "people under 10, over 90, or in prison."
Get discounts on prescriptions, eye care and more — AARP Member Advantages »

Here is a 2009 TED talk in which Sacks discusses the nature of hallucinations.


Photo: Thos Robinson/Getty Images for World Science Festival

Also of Interest

See the AARP home page for deals, savings tips, trivia and more.