$241,080: The Cost to Raise a Kid
By Carole Fleck , August 16, 2013 11:11 AM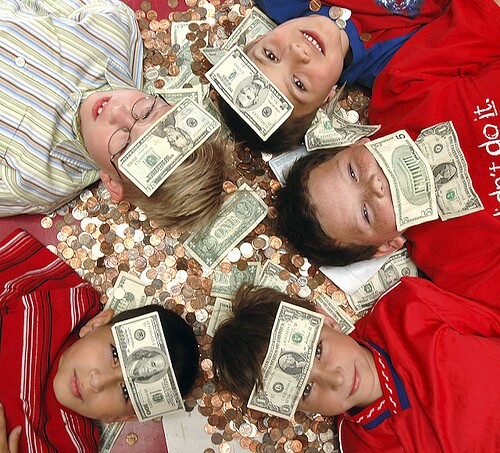 Dear Adult Children,
If you don't appreciate your parents by now, perhaps this will change your mind: Raising a kid today costs $241,080 - and that doesn't even count spiraling higher education expenses, according to a new government report. (By the way, you're welcome Bloomberg's Zara Kessler.)
That figure represents an increase from the $219,500 (inflation adjusted) that we boomer parents shelled out to raise your generation ( born around 1990), says Mark Lino, an economist who did the calculations for the U.S. Department of Agriculture.
Related: Record 21.6 Million Young Adults Live With Parents
So if you're planning on having a family of your own, start saving now because your expenses will be even greater than ours. Not only are housing costs higher today, but you're also paying more for health care, energy, fuel and more. And when you figure in college costs, you could be looking at as much as a half million bucks. (Tuition and fees average $18,000 a year at a public university and nearly $40,000 a year at a private institution).
After reading this report, I called my dad - a World War II veteran - to tell him about the relative bargain his generation got in raising us boomers. In 1960, child-rearing costs totaled $195,690 in today's dollars, or 25 percent less what it's going to cost you guys. (After I got an earful from dad, I thanked him. Again).
The soaring cost of childcare, which most of your grandparents didn't have, is partly to blame for the higher cost of raising a kid today. "In 1960, many women were not in the labor force so child care was almost negligible," Lino says. "That's been the biggest change over time."
So, kids, now you'll understand and take to heart just how much your parents sacrificed for you. And not to bring up a sore subject, but if we should need a little help in our retirement years, well, let's just say we loved raising you.
Love, Mom
Also of Interest

Join AARP: Savings, resources and news for your well-being
See the AARP home page for deals, savings tips, trivia and more