Lose A Few Pounds, Fatten Your Wallet
By Carole Fleck, August 9, 2012 12:24 PM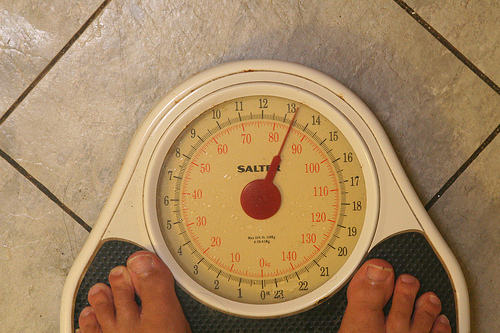 Listen up, workers. Take better care of yourself (and possibly lose a few inches around your waistline), and your employer just may reward you by fattening your wallet.

A new survey has found that more than half of U.S. companies are now offering incentives to their workers to take part in health and wellness programs, from screenings to quitting smoking.

This year, 59 percent of 2,000 employers with 20 million people on their payrolls used incentives, up from 37 percent in 2011. Employees family members often qualified, too.

The biggest jump was in the number of companies that offered money to workers to join disease management programs, 54 percent compared with 17 percent in 2011.

But a growing number of employers aren't just content with workers simply taking part in a program. They want to see results.

Of employers that offer incentives, 58 percent give rewards to you for completing "lifestyle modification" programs like losing weight. About 25 percent offer incentives for progress in getting your blood pressure, body mass index, blood sugar and cholesterol to acceptable ranges.

Encouraging workers to improve their health potentially lowers the cost of insuring them, which is good news for employers' bottom line.

"Employers know that ... risks such as lack of physical activity and failure to complete recommended preventive screenings drive 15 chronic conditions that lead to higher medical costs and increased absence from work," said Stephanie Pronk, clinical health improvement leader for Health & Benefits at the financial services company Aon Hewitt, which conducted the study. "An effective incentive strategy rewarding those who take action to improve their health is fundamental for improving health and reducing cost."

Photo credit: puuikibeach