I'm Lonely In My Marriage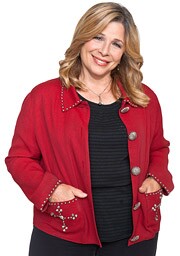 Q: I'm married and lonely. My husband, age 68, has his own business, works six days a week with 10- to 12-hour days, and is recovering from prostate cancer surgery, with a low testosterone count.

Meanwhile, I'm home alone every day by myself with no friends nearby or opportunities to make them (we live in a vacation community with no permanent residents). The one day a week hubby does take off, he sleeps until noon or later to catch up from the week and then spends the remainder of the day on the computer or in front of the TV. I do belong to a quilter's group and am considering volunteering at the site. But that only goes so far to alleviate my loneliness.

How do I get my husband to understand that I need him and miss him in our relationship?

Dr. Pepper Schwartz: Well, the first thing you need to do is pep up your life. Find a family member or friend (or make new ones in activity groups) and go someplace fun! Go on a cruise by yourself if you can't get your husband to go. If he is choosing to be a workaholic, it does not mean you have to sit at home and look at four walls. Life isn't long enough to waste any time, and because it seems like he is rarely there, you need to fill up that time with life-enhancing activities. Join a gym, take an art class or take weekends to explore a nearby city where you can see a play or take a class. Take on life! Maybe your husband will miss you and want to join in. You will be much more fun to be around if you are enjoying life and will have so much to talk about, so go do it!

If money is an issue for some of these, get a job. You could be a checker in a grocery store or find a similar position that has relatively low entry requirements but flexible hours and, hopefully, benefits. Earn enough to help your household, but also give you some vacation or travel perks. Make your life fuller and you, and maybe your marriage, will be the better for it!

Dr. Schwartz answers questions every Monday, Wednesday and Friday. Submit your question here. Read more of Pepper's columns here . And be sure to follow Pepper on Twitter @pepperschwartz.

Photo by gareth1953 via CreativeCommons.org.