Brain Health: Have the Talk With Your Doctor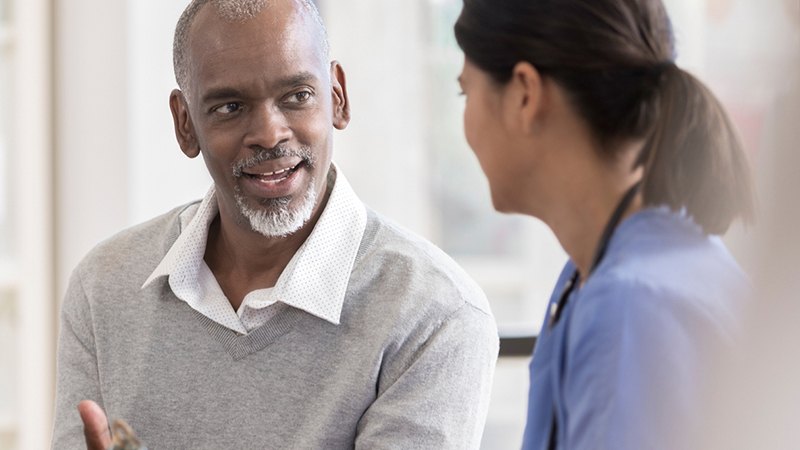 Chances are, you've never discussed your brain with your doctor — and your doctor probably hasn't brought it up, either. But it's a conversation worth having. Why? An obvious but overlooked fact is that the brain is intimately connected to overall health. It's a part of the body like the heart, lungs, skin and joints, and merits discussion at the doctor's office at any age, just as you would for any other condition, like heart disease, diabetes or arthritis.


What do you need to know about your memory? Find out in Staying Sharp.
More important, aging affects the brain in particular ways, and health factors like blood pressure, cholesterol and obesity, especially if they are not in control, put the brain at risk. When you bring up brain health to your doctor, he or she can explain these considerations, order screenings and other tests, evaluate prescriptions, advise lifestyle changes and make a referral to a specialist if needed. Start by writing down any brain-related episodes you notice — forgetfulness or trouble with your memory, for example. Discuss at your next doctor's appointment to understand what's a normal part of aging and what might be cause for concern. Even if you don't have symptoms, mention brain health to your doctor anyway.

Also, if you are a Medicare enrollee age 65 or older, a cognitive assessment is generally included free of charge in your annual wellness exam (though some people may have to pay coinsurance, according to Medicare). Ask your doctor about it. This test will inform you about common cognitive issues related to aging, prepare you for any future developments and make sure you are doing all you can today to support a healthy brain.

In How to Talk to Your Doctor About Brain Health, explore why this dialogue is important, download a list of sample questions to take to your doctor and take action after your doctor visit.

This content is provided for informational purposes only and is not intended to provide any expert, professional or specialty advice or recommendations. Readers are urged to consult with their medical providers for all questions.