Your Brain May Help Keep You From Becoming a Couch Potato
By Candy Sagon, June 4, 2020 05:08 PM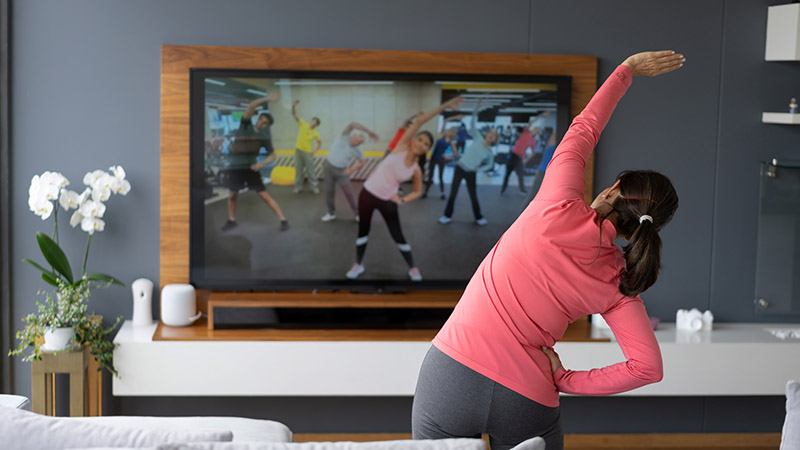 There is plenty of research that exercise benefits the brain, but could having a healthy brain also push us to exercise?

Research that has looked at ways to slow the mental and physical decline that begins at age 50 has focused on the link between exercise and improved thinking skills. One recent example is a new Canadian study published in the journal Neurology that suggests that older adults, even couch potatoes, may perform better on memory tests after six months of aerobic exercise.

But Swiss researchers wondered if this emphasis on exercise helping the brain was only half the story. In the chicken-and-egg question of which should come first, exercising your muscles or exercising your brain, maybe it's the brain that is key to keeping us active.

To help answer these questions, researcher Boris Cheval of the Swiss Center for Affective Sciences at the University of Geneva, decided to look at whether a change in older adults' level of thinking skills was linked to a corresponding change in the level of physical activity.

The findings, published in the journal Health Psychology, showed that lower scores on cognitive tests were linked to "lower levels and steeper decreases in moderate physical activity," the researchers wrote.

In other words, if you ignore doing activities to stimulate and challenge your brain, you may be less likely to get up off that couch and do the physical exercise you — and your brain — really need.


To find out more about this study as well as tips for supporting an active brain, read the full article, Your Brain May Be the Key to Exercising.
This content is provided for informational purposes only and is not intended to provide any expert, professional or specialty advice or recommendations. Readers are urged to consult with their medical providers for all questions.