Indoor Exercises You Can Do Without a Home Gym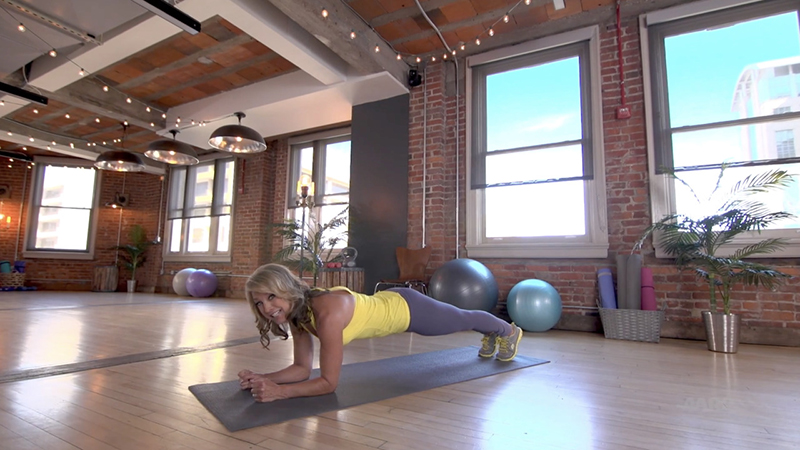 It's critically important to preserve habits that help mitigate stress. Exercise delivers a one-two punch by short-circuiting the stress response in two ways: First, it triggers the release of BDNF (brain-derived neurotrophic factor), which nourishes cell growth. Second, it triggers the release of endorphins, brain chemicals that boost feelings of well-being, ease muscle tension and improve sleep.

Here are three ways to gain (or maintain) strength and increase your heart rate at home, without bulky gym equipment.

1. Plank

Lie face-down and place forearms on the floor with elbows aligned below shoulders and arms parallel to your body at shoulder width. Now, lift up your body, keeping it aligned straight from head to feet, grounding your toes into the floor and squeezing your glutes. Hold the position for 20 seconds. Try adding 10 seconds every time you do the move.

2. Dancing

Turning up the music and shaking it like no one's watching is not only a good way to work up a sweat — some research suggests that channeling your inner choreographer may help improve focus.

3. Cleaning

Vigorous cleaning can burn calories. What cleaning tasks provide the most efficient workouts? Dusting, which entails a fair amount of reaching and stooping, for at least 30 minutes, will work your arms, legs and abs. Vacuuming also works arms and legs, and a half-hour of pushing and pulling the machine over rugs and up and down stairs is as effective as 10 minutes on an elliptical machine.


Take a brain health assessment, play games, discover new recipes and more with AARP's Staying Sharp.
This content is provided for informational purposes only and is not intended to provide any expert, professional or specialty advice or recommendations. Readers are urged to consult with their medical providers for all questions.