'Wander Women' Cross the Country to Find Adventure
By Meghan Deerin, November 3, 2020 06:24 PM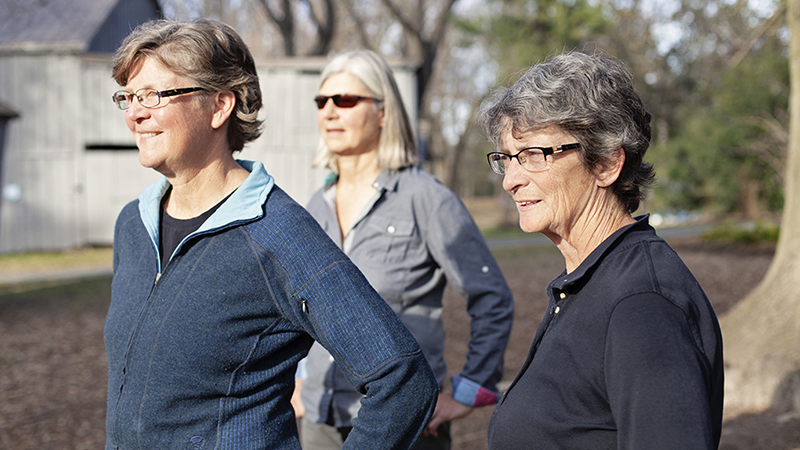 Five years ago, three friends who loved the outdoors quit their jobs, traded their homes for RVs and began hiking their way across the country. Last year, the trio tackled their biggest challenge yet: hiking the roughly 2,190-mile Appalachian Trail from Georgia to Maine.

Kristy Burns, 56, her partner, Annette Demel, 62, and their friend Lynn Edmiston, 63 — self-christened the Wander Women — were all seasoned backpackers, but the Appalachian Trail tested their mettle. In the Great Smoky Mountains, the friends struggled to keep warm when the temperature fell to 17 degrees, and in the White Mountains of New Hampshire, they had to claw their way through a vertical boulder trough of rocks.

"Oh my God, you have some challenging days, but you do anywhere, right?" Annette said. "We love what we're doing."

Recently sidelined by the COVID-19 pandemic, the Wander Women are excited to set off on their next adventure on June 7: hiking the Continental Divide National Scenic Trail from the Wyoming/Colorado border to Canada.

In his 2020 book, Successful Aging: A Neuroscientist Explores the Power and Potential of Our Lives, Daniel J. Levitin writes that hiking is exactly the type of navigation human brains evolved to perform.

"Outdoors, anything can happen. And that's the most potent way of keeping the brain flexible and active that we have so far discovered," Levitin writes.

Plus, studies have shown that exercising outdoors, particularly in green or natural settings, is a mood booster, and the Wander Women wholeheartedly agree.

"It's like total joy out there," Kristy said.

Hoping to inspire other older adults to hit the trails, Kristy posts their adventures on YouTube. Her message to their nearly 4000 followers is simple: Get outside.


To read the full story about the adventures of the Wander Women, go to 'Wander Women' Cross the Country to Find Adventure.
This content is provided for informational purposes only and is not intended to provide any expert, professional or specialty advice or recommendations. Readers are urged to consult with their medical providers for all questions.