Connected Cars: Safety and Fun Are Driving Innovation
By Jen Reeves, April 28, 2014 01:42 PM
News last week that a North Carolina woman died in a head-on car crash while posting selfies and Facebook updates brings home the hope for "connected cars." More cars connected to the Internet, the argument goes, would help, not distract, drivers. With hands-free, eyes-on-the-road communication and entertainment as the norm, we might hear fewer such horror stories.

Related: Top Ten Technologies for Mature Drivers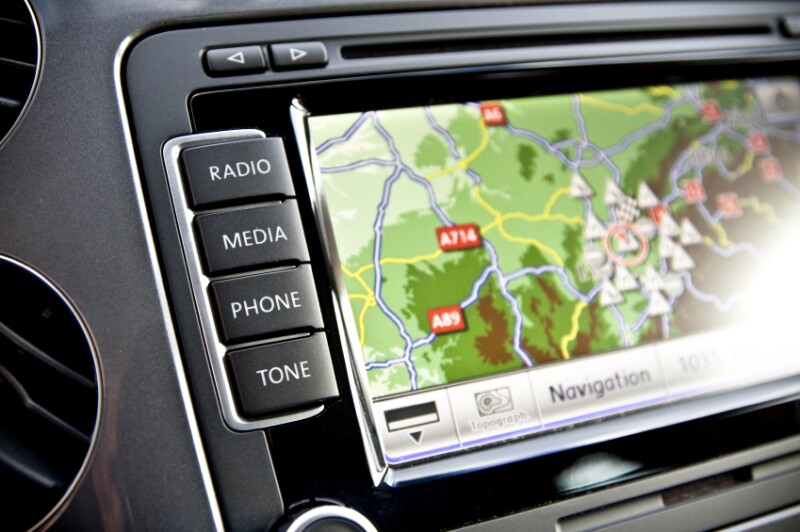 We're definitely moving toward connected cars. The market for hardware, software and apps that connect cars to the Internet is expected to reach $50 billion by 2018. In mid-April, Volvo became the latest of several car manufacturers to choose AT&T's cellular network for connecting their products to the Internet. The Swedish company's Sensus Connected Touch apps will soon allow drivers and passengers to take advantage of Web browsing, streaming music, live weather reports, crash notification and roadside assistance (like pioneer OnStar) and a variety of other features.

Here are two of the most common ways many new cars are already connected:

Navigation tools. There's no need to buy a separate GPS system and attach it to the windshield. Many car brands have been offering an option to add maps and route advice embedded in the car's dashboard. What's new is that real-time information from the Web - like current weather and traffic conditions, and even warnings from fellow drivers - can be part of the mix.
Cellphone communication. Most car brands now allow your phone to connect to the vehicle using Bluetooth. That lets you converse hands-free while your phone broadcasts the conversation through the vehicle's speakers and your voice is captured by a built-in microphone.


>> Sign up for the AARP Leisure Newsletter

Here's what's on tap:

Smartphone integration. This year, Apple announced that some coming car models will connect to an iPhone app called CarPlay. Google is also working to bring its Android operating system to the car tech market with its Open Automotive Alliance. With these new tools, your car and phone work together seamlessly, so you can listen to and dictate texts, emails and voice messages, and stay in touch with friends on social networks. Because your eyes never leave the road, this technology will save lives. By extension, other systems in the car will soon be voice controlled, as they already are on some luxury cars: "Turn up the air conditioner, Siri."
Music that plays from the cloud. Get ready for the "Connected Vehicle Cloud." A number of companies, like Ericsson, want to bring your stored music and information together and deliver it wirelessly to your car without a phone connection. One method is via apps like TuneIn or Spotify. You wouldn't have to worry whether the music you own is updated on your phone - it's available everywhere, whenever you want it, even when you're on the move.


>> Get discounts on electronics with your AARP Member Advantages.

And of course you've probably heard about the self-driving car, which Google and others are racing to make commercially available. But did you know that Nissan is currently testing a self-cleaning car? That's the one I want.

Credit: Gregory_DUBUS/iStockphoto



Also of Interest



See the AARP home page for deals, savings tips, trivia and more