50+ Women Who Lead … on Purpose
By Felicia Brown , September 21, 2016 01:40 PM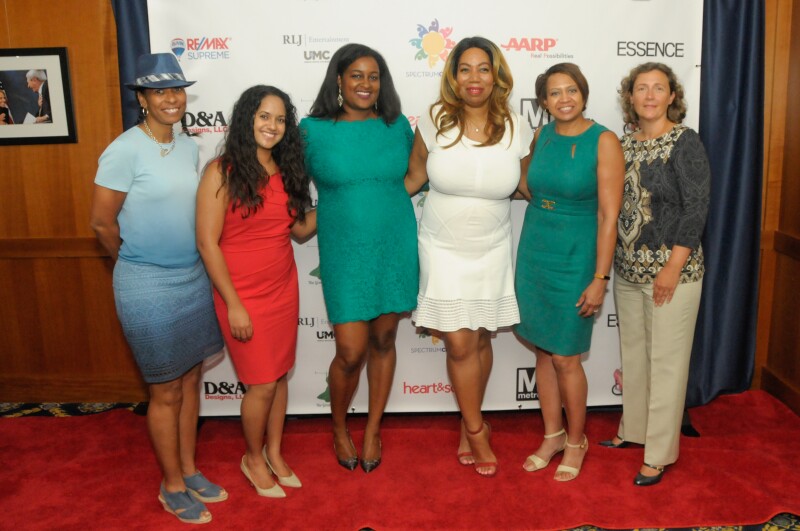 Almost 18 months ago, Karen Alston founded the Spectrum Circle, an organization that empowers, motivates and uplifts women of color of all ages to achieve their goals and find their purpose through their passion. To date, the Spectrum Circle has hosted eight events to showcase talented women. They include the 2015 Spectrum Circle Awards for Innovative Women in Technology, Media and Business and most recently Women Who Lead: A Conversation with 50+ Women Innovators in Non-Traditional Careers, which coincided with the 2016 Congressional Black Caucus Week and the Congressional Hispanic Caucus Institute.
So, how did Alston get all this started? She was searching to find her own purpose and wanted to launch something that focused on women that could expand to cities across the country. What emerged was the Spectrum Circle, which allows women to share how they navigated life and career while pursuing their purpose — showing examples of women who pushed past their fear of failure, as well as fear of success, to "do it anyhow." While launching the organization, Karen surrounded herself with positive women, and men too, who believed in her, giving birth to her first event, the Game Changers Brunch, which was supported by BET founder Robert Johnson.
I attended her Women Who Lead event, where AARP served as one of the sponsors. The event at the National Press Club showcased four women age 50-plus serving as trailblazers in nontraditional careers for women: Rachel Healy, sustainability director at the Washington Metropolitan Area Transit Authority; Karen Gillett Britton, senior vice president and chief operating officer at e-Management; Aprille Joy Ericsson, Capture Mission manager at NASA; and Ashley A. Hernandez Gray, health research associate at the Institute for Medicaid Innovation.
Each spoke about how she set out on a path to pursue what she was passionate about. They shared how their successes and challenges got them to where they are today. And they gave tips and strategies on how to excel in a career, and how to stay optimistic when not all does goes as planned. Among the takeaways: Stay the course; take risks; seek out people who are interested in helping you succeed; and find a mentor you can learn from. And remember, failures can and will happen. Ericsson spoke about how she failed and had to leave MIT to regroup and return later to graduate. She said that sometimes detours happen, but that it's important to stay focused if it's really something you want to do.
Because Karen Alston had the foresight to create the Spectrum Circle, giving women an opportunity to convene for support and encouragement, she will receive the Global Smashers Award at the Play Time Is Over Women In Business Conference, honoring women who are smashing the glass ceiling and daring to help other women fulfill their dreams.
As a woman of color, I was honored to be among a group of women who were uplifting, supportive and inspiring others to triumph toward greatness.
AARP helps people turn their goals and dreams into real possibilities, strengthens communities and fights for and equips Americans 50 and older to live their best lives. Discover all the ways AARP can help you, your family and your community at AARP Black Community, and connect with us on Facebook and Twitter.
Photo: The Spectrum Circle
Other Articles of Interest
A Sneak Peek…National Museum of African American History and Culture
Discovering Your Path with Soledad O'Brien 
How to Be Resilient While Discovering Your "Now What?"