Struggles of Single Motherhood: Much More Than Financial
Stephanie M. Clark and her 12-year-old daughter were the typical single-parent family in America. Divorced since her daughter was 3, Stephanie worked hard to provide for their household in North Brunswick, N.J., trying to make a go of her own marketing business. In the evenings there was the routine of making dinner, doing homework, then going to bed.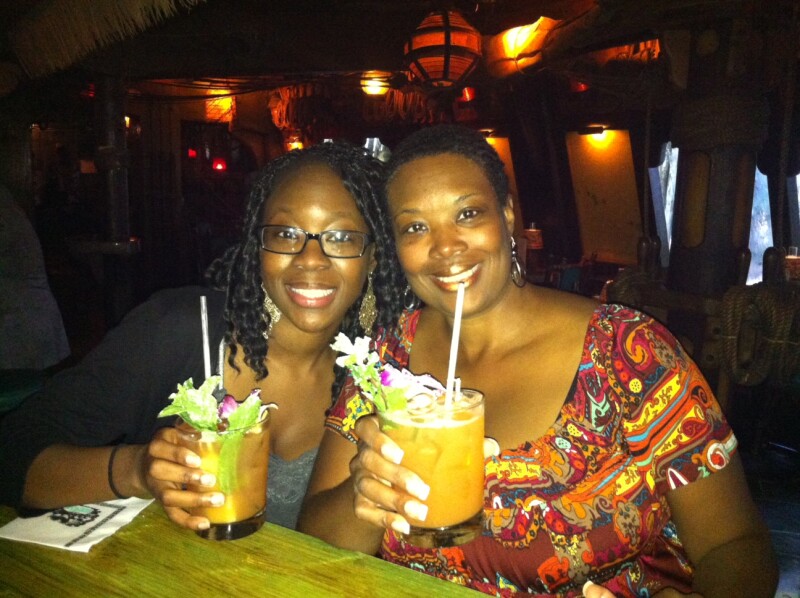 But, one evening, something happened that would forever change her relationship with her daughter. As Stephanie scurried around the kitchen, cooking dinner, she recalls that her adolescent daughter walked up to her and asked a question: "Mom," she said, "I know you love me, but do you like me?"
Stephanie was astonished. She suddenly realized that all the times she had deflected her child's hugs because she was too tired or nudged her away because she was too busy may have left an emotional void now longing to be filled.
"At first I thought she was joking. But when I looked in her eyes and saw tears, I realized that she was serious and I felt really bad," Stephanie says. "I had been working really hard to make sure I had clients and to make sure I had a roof over our heads and that her needs were met, but I hadn't been there for her emotionally."
Though her child had asked the question, it was Stephanie who went to bed crying that night. She had been hit with the stark reality that successful single parenting means so much more than just providing financially and offering a child a safe and wholesome environment.
Visit the AARP Black Community
Herself the youngest of 13 children - eight of whom were still living at home when her mother was widowed - Stephanie empathized with feeling distant from her mother. She decided that as hard as she worked and as much as she offered, the emotional bonding with her daughter would become the most important aspect of their relationship. She committed to "Spend time with her. Read with her. Watch TV with her. I had to teach myself how to be emotionally connected to my daughter."
That was 12 years ago. Today, Stephanie and her daughter - a recent college graduate - live together in Miami and are best friends and mutual advisers. "We have the best relationship. I'm really, really blessed!"
With Mother's Day on May 11, Stephanie's story no doubt resonates with single mothers around the nation. Despite imperfections, trials and errors, it's ultimately the love that overcomes the mistakes. From her experience, she has written a book, Life as a Single Mom: It Isn't Easy, or Is it? 10 Steps to Achieving Success as a Single Mom. Like Stephanie, mothers of single-parent households work so hard that - between the daily routines of dinner, homework and extracurricular school activities - they may unwittingly miss the emotional needs of their children.
R. Dandridge Collins, a Philadelphia-based psychologist who specializes in childhood trauma, says Stephanie was actually quite fortunate.
"Most of the time you have to pull the emotions out of a child, but this child put it right out there for you. Children either act it out or they talk it out. And children tend to act it out more than they talk it out," he says. "So it's important to look for the warning signs. And when you see the warning signs of hurt and pain, then you can help that child to work through that pain to the goals that you want to establish for them to thrive."
Giving children "time, attention and direction" is what Collins recommends in order to communicate that they are not only loved but liked. "When you give your child time, attention and direction, they feel loved, they feel valued, they feel that they're special. And you can never give them too much of any of those things."
Photo: Courtesy of Stephanie M. Clark