Why Not a Summer Salute to Black History?
This salute is extremely late. I don't mean late for Memorial Day or even Black History Month. I mean this salute — to black soldiers who fought in the Civil War — is more than 150 years late. But so was America's salute.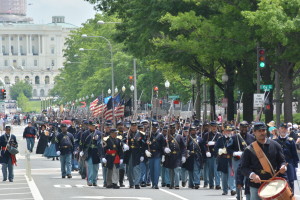 That's because, according to historians, the U.S. Colored Troops, who fought bravely and sacrificially in the Civil War for our freedom from slavery, were not allowed to participate in the Grand Review Parade of 1865. That was the celebratory march of the Union Troops through Washington on May 23-24 that year.

Visit AARP Black Community »

But thanks to a reenactment of that parade, thousands of descendants and spectators lined the streets of downtown Washington, D.C., on May 16, 2015, to commemorate, celebrate — and yes, finally salute and applaud in memory of those brave Colored Troops — most of whom were just up from slavery. The occasion was the sesquicentennial (150th anniversary) of the end of the Civil War.

Civil War expert Frank Smith said the 2015 reenactment was intended to finally correct the omission by acknowledging the black troops. It was staged by the African American Civil War Memorial Freedom Foundation, the office of D.C. Mayor Muriel Bowser and the United States Colored Troops Living History Association.

And it's not over. In fact, a long overdue celebration of black soldiers who fought in the Civil War takes place throughout the year at the African American Civil War Memorial and Museum (AACWM) in D.C., which was founded by Smith more than 20 years ago.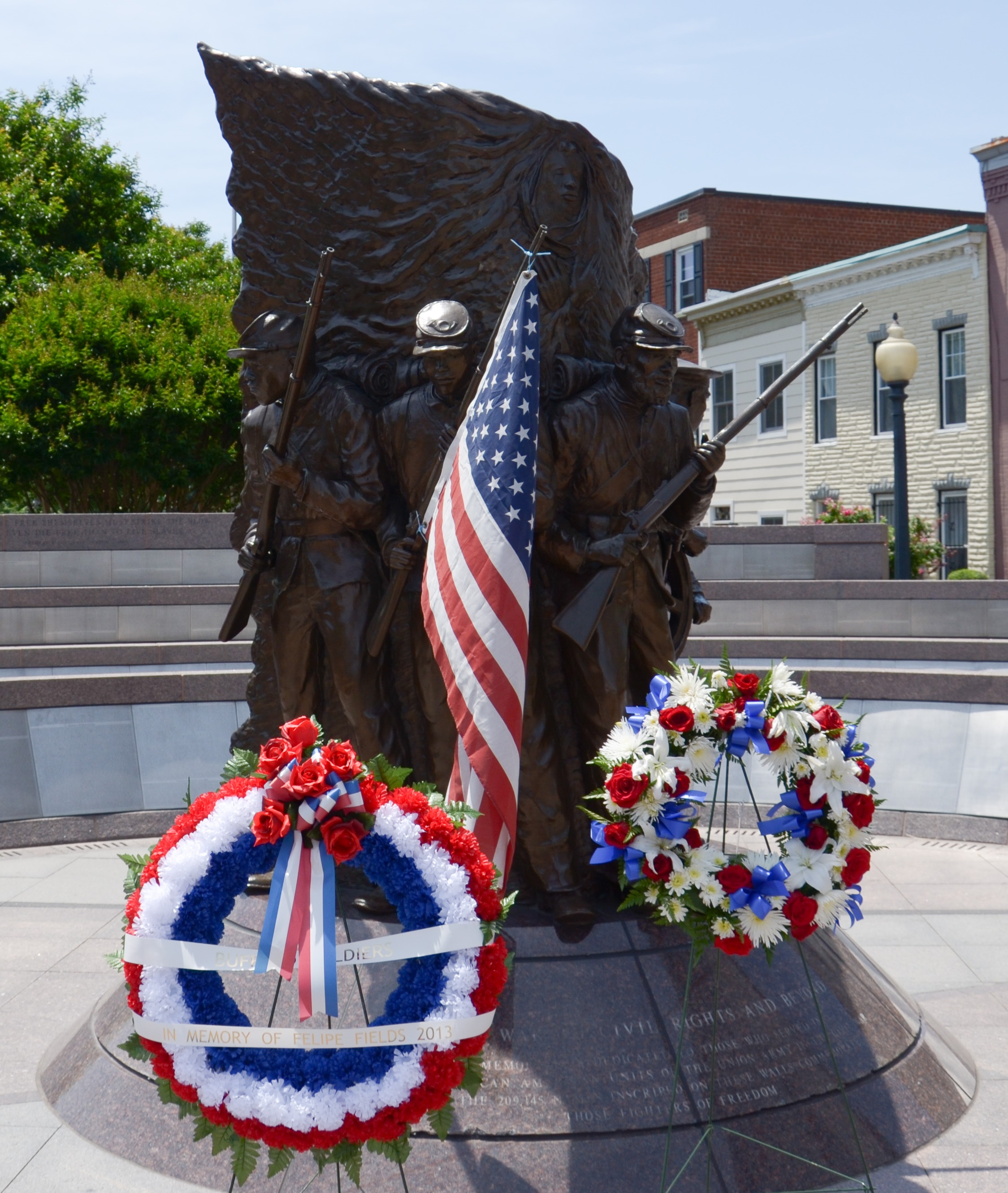 Across the street from the museum is a beautiful bronze monument, the Spirit of Freedom, surrounded by a granite wall listing the names of black soldiers who fought sacrificially. It also has indoor exhibits, films, artifacts and more. It's a story that's rarely told, one that involves the 209,145 U.S. Colored Troops. Each of their names, pulled from the official records of the Bureau of United States Colored Troops at the National Archives, are engraved on the wall at the memorial.

Come and Explore Your Community with AARP »

I know. It's way past Memorial Day. But a visit to the memorial's website to view the parade highlights or even to watch the ceremonies on C-Span might be quite enjoyable. Moreover, a summer visit to the AACWM would be yet another cultural and educational activity well worth your time and time with the kids. Also, it's another opportunity to celebrate black history all year long.

AARP helps people turn their goals and dreams into real possibilities, strengthens communities and fights for and equips Americans 50 and older to live their best lives. Discover all the ways AARP can help you, your family and your community at AARP Black Community, and connect with us on Facebook and Twitter.

Photo Credits: Top Left – Used with permission of Roy Lewis Photography. All rights reserved. Bottom Right – Used with permission from R eggieHayesPhotos.com

Also of Interest



See the AARP home page for deals, savings tips, trivia and more.