Eileen Fisher and Epsom Salts Changed My Life
Maybe it's that the news has become an everyday nightmare, but lately I've been yearning for a little peace and quiet. So I was happy to walk into an Eileen Fisher store this week and find my island of calm: Quiet colors. Soft, easy throw-on clothes. And no high-pressure salespeople pushing me to buy.
You and I can't turn off world events. And we probably can't untangle the complex politics that spark so much strife. But we can seek solace in a few simple balms:
Three easy pieces. Forget complicated clothes and runway sensations. Since opening her first shop in New York in 1987, designer Eileen Fisher has been making everyday women feel comfy in their own skin — and bodies. Fisher's muted palette (black, white, gray and oatmeal) and her affordable, minimalist shapes caught on because they were both austere and freeing. Her drape-y but architectural tops, floaty tanks and relaxed pants are the new no-stress uniform, showing up in copycat form everywhere from Target to luxury department-store brands. If you opt to go the Fisher route, the tightest thing you wear will be your support bra! Try Eileen Fisher Linen V-Neck Boxy Tunic, Drawstring Cropped Cargo Pants, Madewell Just-Right Pullover Sweater or J. Crew Slim Cargo Pant.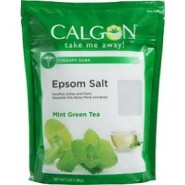 A de-bloating bath. Close your eyes and soak in epsom salts for 15 minutes; the world will feel like a better place. Two cups of plain old magnesium sulfate bath salts — or, my preference, fancier Epsom salts with built-in aromatherapy benefits — will deflate your puffy spots, soothe sore muscles and hydrate dry, itchy winter skin. The minerals dissolve and get absorbed through the skin, draining excess fluid; the botanicals let tension drift away too. Try Calgon Mint Green Tea Epsom Salts or Dr. Teal's Epsom Salt Soaking Solution Soothe & Sleep Lavender.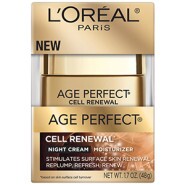 An overnight dream cream. Whether you sleep straight through or snooze in fitful increments, slumber time is when our aging skin undergoes major repair and rejuvenation. As you doze, your skin cells produce collagen and elastin — two proteins essential to healthy skin structure. This in turn accelerates cell turnover and replenishes moisture. A night cream (also called a "mask" these days) containing ingredients such as hyaluronic acid, glycerin, alpha hydroxy acids (AHAs), plant extracts or botanical oils is a feel-good option to slumber by. Try something like L'Oréal Paris Age-Perfect Cell Renewal Night Cream, Garnier Ultra-Lift Miracle Sleeping Cream or Olay Regenerist Luminous Overnight Mask.
>> Get travel discounts with your AARP Member Advantages.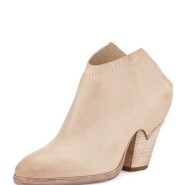 A bootie to turn heads — and seasons. Daffodils and robins are all very well, but for me the truest sign of spring is new shoes. This year I plan to get off on the right foot with a pair of suede booties (or so-called "mule-ooties," like the model shown at left, in pale leather or suede). Start shopping as soon as your toes thaw, then slip them into your new footwear throughout the summer. Try Tom's Majorca Suede Bootie, perhaps, or Dolce Vita Haku Mule Bootie.
For more beauty and style tips for women 50+, take a look at my Wardrobe Wakeup: Your Guide to Looking Fabulous at Any Age.
Photos: neimanmarcus.com; calgon.com; lorealparisusa.com; neimanmarcus.com.
Also of Interest

See the AARP home page for deals, savings tips, trivia and more