5 Fashion Fireworks for July Fourth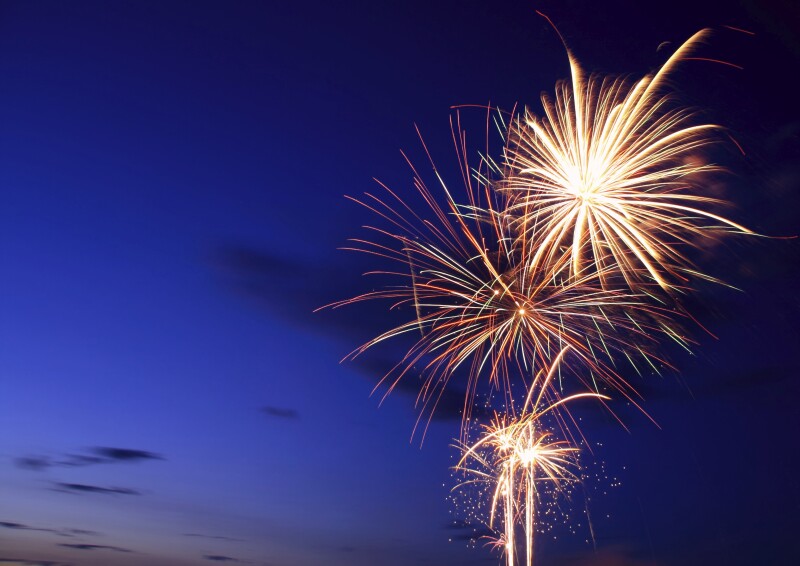 I live in suburbia — home to barbecues and book clubs, malls and multiplexes, country clubs, cul-de-sacs and Costcos the size of Connecticut. The occupants of those precincts will be out in force this Saturday, as SUVs all over town disgorge 50-plus types eager to communally celebrate our national birthday. (Cause to feel festive: We're only 239 years old!)

Whether you're an empty nester, a "Glam-ma" or a dating divorcee rocking ankle tattoos, statement glasses and a monster-size handbag, you want to look good on the village green, right? Here are five ways to exercise your right to be fashionable on July Fourth: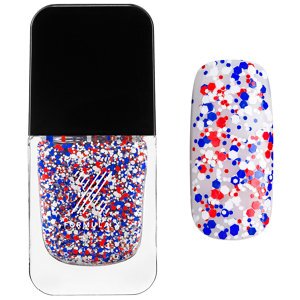 Show your true colors. Any age or skin tone can handle a mani-pedi in shades of grand old red, white and blue. Skip the fancy nail art — who has the time? — and instead grab some super-glam polish, or a topcoat like the patriotic number shown at left. You could also pair a blue mani with a red pedi (or vice versa), or go with alternately colored fingernails or toenails.

When you're finished flying the flag, use a nurturing remover designed to whisk off tough glitter or gels while babying your nails with botanical oils. Try: Sally Hansen Gem Crush Nail Color in Cha-Ching! and Bling-tastic, Formula X Transformers Top Coat in Liberty or Glory or Cutex Spa Formula Polish Remover.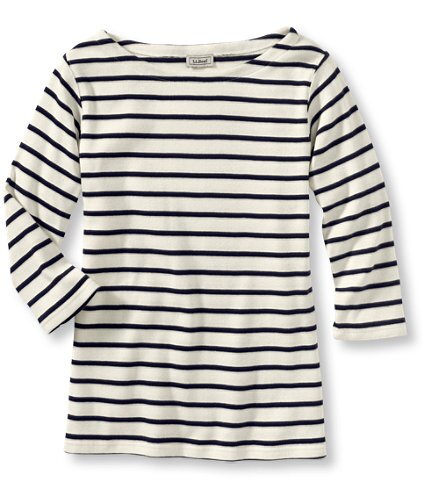 Star in stripes. Don't bother me with talk of baring arms; it's our inalienable right to cover our arms if we so choose — and I often do! A three-fourths or long-sleeve boatneck striped T-shirt in red or navy (with jeans, of course) is 2015's Unofficial Summer Uniform for women north of 50. If you're worried about wearing horizontal stripes, slip on a good support bra to minimize jiggles and the 3-D effect. Then flaunt something like these: L.L. Bean French Sailor's Shirt or Boden Long-Sleeve Breton.

Do it in denim. Never mind what the French may say; denim is our nati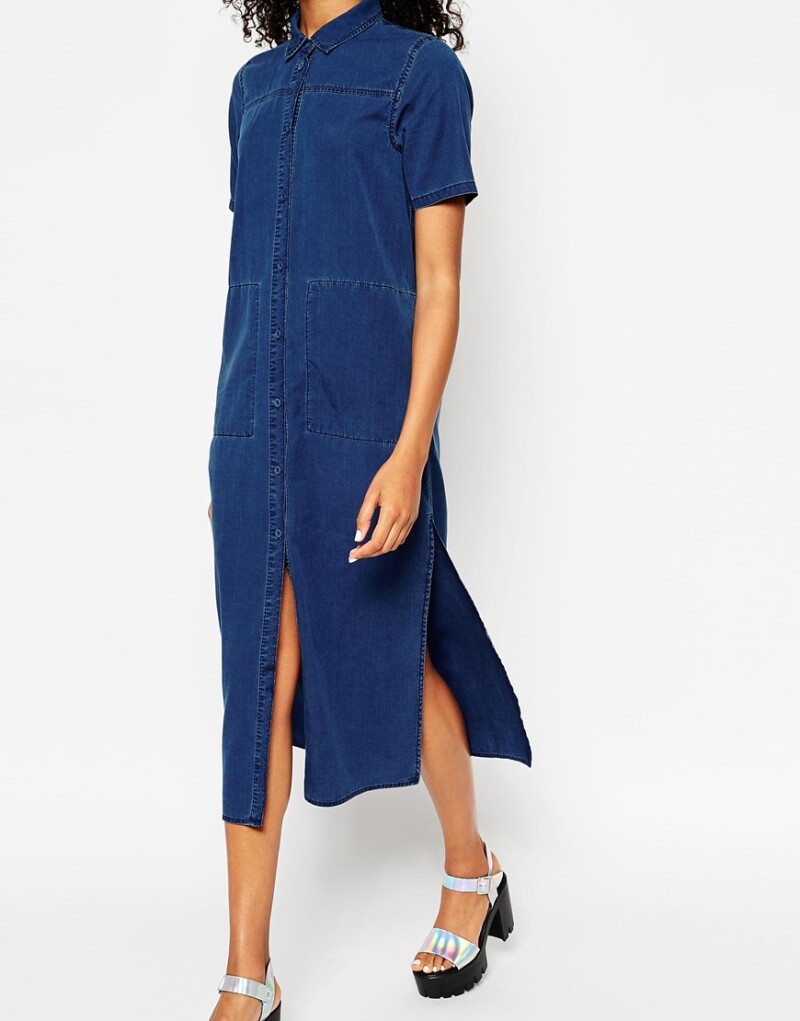 onal fabric! From distressed to indigo, any shade champions our fashion freedom. So gear up to party down in a breezy denim dress — ideal for viewing fireworks, sipping fancy-schmancy cocktails or getting together on a beach or in a backyard.

The best bet here is probably a straight, longer shift: It can be paired with flats or sandals with ease, and it gives you the option to add a belt or simply cut loose, leaving the Spanx at home and indulging in that strawberry shortcake. Try Asos Denim Longline T-Shirt Dress With Split or Eileen Fisher Sleeveless Button-Front Denim Dress.

Brighten your signature smile. Better-than-average teeth and an ingratiating smile are as American as Apple's iPad. Help your whitening strips along with a souped-up toothpaste containing baking soda and peroxide, or microscopic blue polymers that temporarily bind to teeth, canceling out yellow tones. Then frame those pearly-whites with a cool lipstick in rose, pink, berry or blue-red.

And when it's time to raise a birthday toast to our (relatively) young nation, opt for chardonnay, not merlot; red wine is a major teeth-stainer. (For the same reason, sip iced coffee through a straw.) You could try, for example: Luster Power White Deep Stain Eraser, Arm & Hammer Truly Radiant or Colgate Optic White Platinum Express White.

Get discounts on hotels, airfare, car rentals and more — AARP Member Advantages. »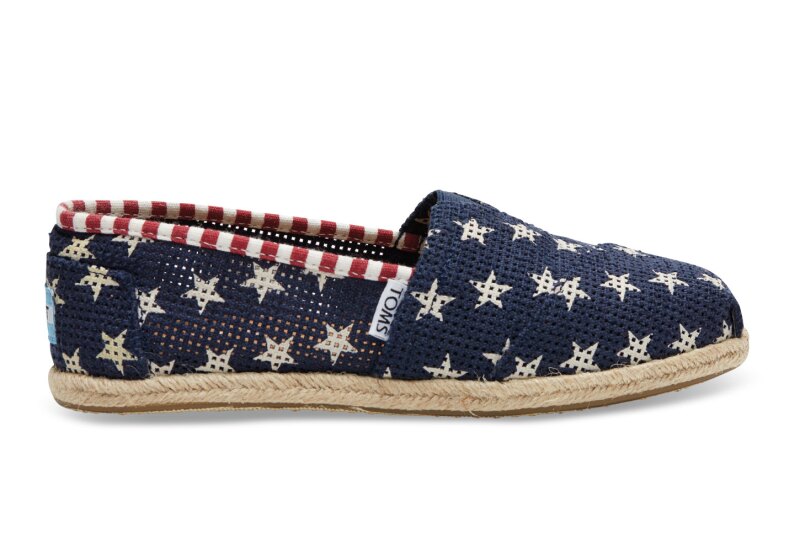 Flag your style. Old Glory has always provided fashion inspiration. But these days — and especially this week — it makes walking, driving, dancing or running in flats not only SC (Seasonally Correct) but also liberating for our bunions and hammertoes. Try: Old Navy Women's Patterned Espadrilles or Toms Navy Freetown Star Women's Classics.

To read more of my beauty and style tips for women 50 and up, see my Wardrobe Wakeup: Your Guide to Looking Fabulous at Any Age.

Photos: thevinman via iStockphoto.com; Sephora.com; llbean.com; asosusa.com; toms.com.

Also of Interest

See the AARP home page for deals, savings tips, trivia and more.